Hiring Managers
10.12.23 — UX Resources Digest
Discover "Silken Echoes" by Nando Costa, a one-day AI-driven animation experiment, delve into design leadership insights with Active Voice's article, and navigate design systems with essential guides and free UX resources.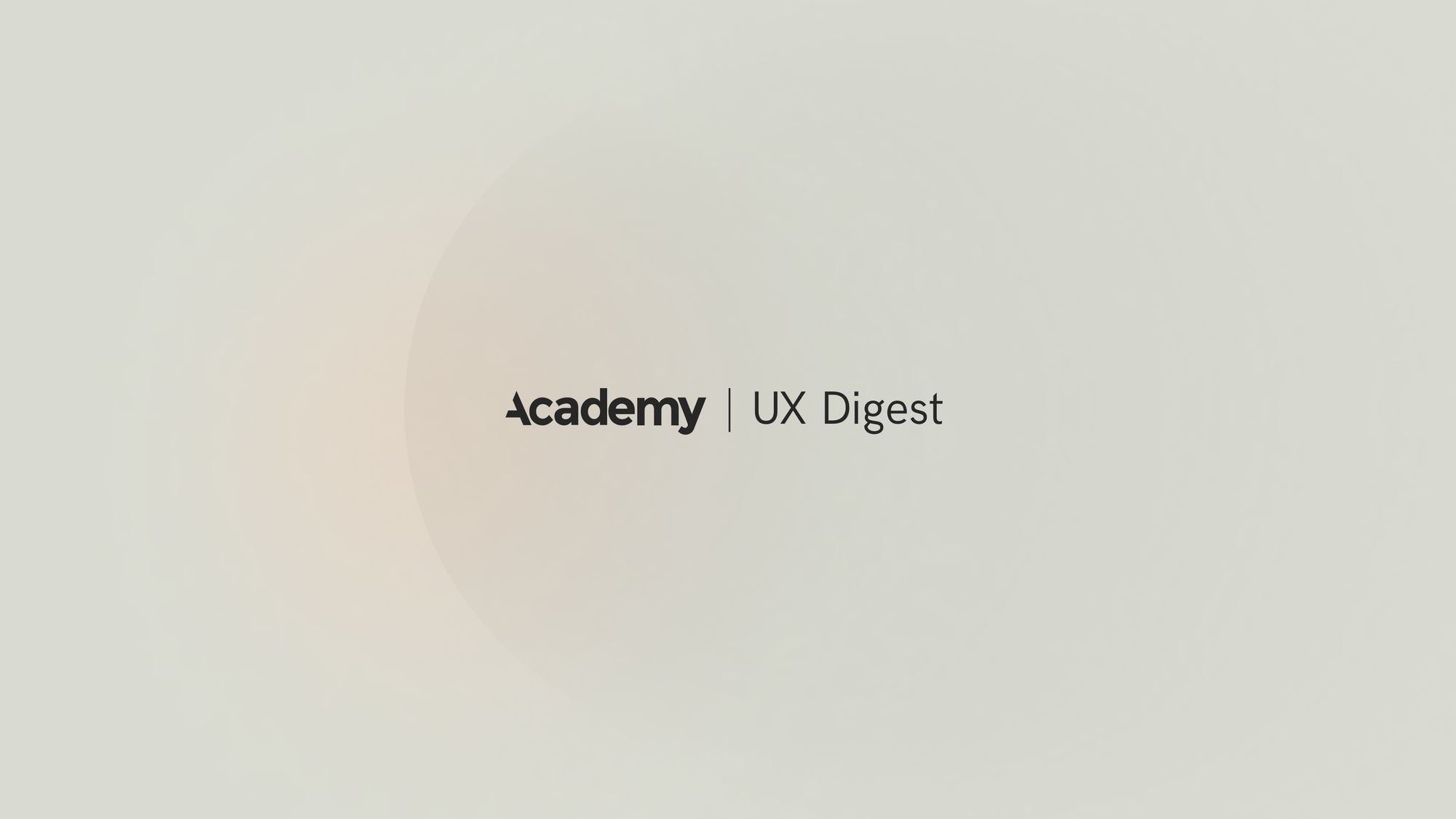 Around the Web
Dive into our handpicked selection of remarkable UX resources, carefully curated to enlighten, inspire, and elevate your skills
---
Nando Costa — Silken Echoes AI Trailer
Nando is a master with Generative AI and set a constraint of a one-day output for his explorations. This will just blow your mind 🤯.
The images showcased were crafted in Midjourney, refined through Gigapixel AI, and were later brought to life using Runway's Gen-2. The aim was to delve into how tools centered on generative AI capabilities could streamline the visualization of an animated concept from its inception to completion.
Will be super interesting to see how AI takes Product Design work to the next level.

Yes that is a challenge! Tag us on LinkedIn if you do something cool.
Must read for design leaders: "Hey designers, they're gaslighting you." by Active Voice
This insightful piece from Active Voice shed light on the pivotal role of Design Leadership in prioritizing tasks and saying no. It echoed our experiences and sparked a thoughtful discussion on the unique challenges and organizational dynamics surrounding Design teams. The pragmatic approach of aligning demands with pre-set commitments, as illustrated by a DesignOps individual, was particularly eye-opening.
Essential guide to design systems + free UX resources 📚
This essential guide + free UX resources on design systems is a goldmine for navigating the intricate process of building and maintaining a design system. From calculating ROI, gaining buy-in, to constant collaboration and iteration, it's a thorough roadmap. Big shoutout to Romina Kavcic for creating the Design System Guide, easing designers' journey and to Simonas Macuiulis for bringing it to our attention.
---
Jobs

Lead Product Designer (Full-Time)
Apply