Talent
10 Steps to Landing Your First UX Job
Here's everything you need to know about navigating the UX job market like an expert.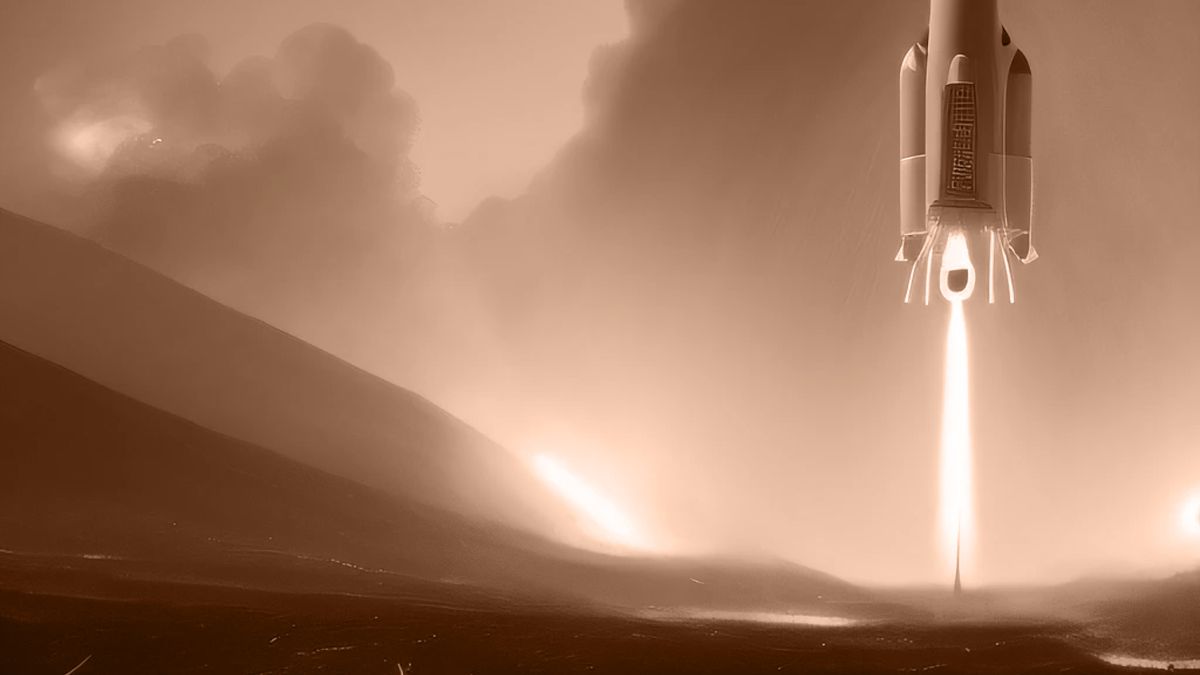 As businesses recognize the critical role of UX in driving customer satisfaction, brand loyalty, and overall success, the UX job market has become increasingly competitive and dynamic. For aspiring UX designers, researchers, writers, and analysts, breaking into this promising field might seem challenging, but it's more than possible with the right approach and determination.
You can't always control your UX job search outcomes, but you can control your process. In this article, we'll share valuable insights and tips for landing your first UX job and discuss how you can stand out from the crowd to kickstart your career.
Step 1: Gain practical experience.
Every great UX career starts somewhere. It doesn't matter if you're coming from a boot camp or self-taught; you'll need a portfolio of projects before you can land that first entry-level UX position.
If your experience is limited, consider volunteering your expertise to a non-profit organization, joining competitions, or using personal projects to enhance your portfolio and give you the needed experience. Not only will you get some great visuals and case studies out of this work, but you'll be able to speak to your process when it's time for that first interview.
"If you feel like the work you have is not enough—you can always volunteer to build something for a non-profit, or your friends, or just redesign your favorite app or service."
—Robert Mayer, Sr. Product Designer at Netflix, How to get your first job in UX design
One approach you could take is to research a company you'd like to work with and find a product or area that can be improved. Conduct thorough research, design a solution to address the identified problem, and build a substantial case study to showcase your problem-solving skills. This is an excellent opportunity to reach out to the "Head of" , "Director of", or "Manager of" with a message expressing your passion for solving UX problems and a link to your case study.
Here's an example message you could send to the hiring manager:
"Hi [Hiring Manager's Name], I'm a UX designer who's been following [Company Name] impressive work for a while now. As someone who's passionate about problem-solving, I created a case study addressing an area of opportunity I noticed in your product. I'd love to share it with you and get some feedback about my approach. Thank you for your time!"
Step 2: Build Your Portfolio.
Showcase your best work, including personal projects, school assignments, or freelance work. The projects you choose to include should emphasize your planning process, problem-solving skills, and user experience expertise.
Our article, A Guide to Crafting the Perfect UX Portfolio, highlights the importance of creating a portfolio and how to get started in greater detail. A great portfolio should show off your project work and skills, demonstrate your expertise in the field, and tell a story about how you approach your work. No matter your UX discipline, a professional, thoughtfully-curated portfolio will always help you stand out in a crowded market.
💡
Academy Tip:
We work with talented UX professionals daily to create a portfolio tailored to UX portfolio best practices and their ideal careers. Are you interested in learning more?
Apply to join our talent network
.
Step 3: Demonstrate Value—Even When You're Starting Out.
As a UX professional, your primary goal is to create a seamless, enjoyable, and meaningful experience for users. Even if your portfolio consists of personal projects or work you did as a student or volunteer, be sure to demonstrate that your approach to UX can and will provide value to users and, in turn, to a potential employer. Providing value to users means increased user satisfaction, engagement, retention, and loyalty—ultimately contributing to a company's growth and profitability. Establishing yourself as a competent and reliable professional by consistently delivering value in your UX work enhances your industry reputation and makes it easier to find future job opportunities or clients.
Step 4: Network with UX Professionals (Before You Need a Job).
Most people start networking once they're actively seeking employment, but it's better to continuously be expanding your work network. You should begin networking before you need a job so you can build strong relationships with potential employers and contacts—and they'll be more likely to think of you when a job does open up.
Here are some tips on how to network effectively as a UX professional:
Get involved in the UX community. Attend user experience networking events, meetups, and conferences.
Connect online. Follow relevant companies, and industry thought leaders on social media and LinkedIn and read UX-related blogs and publications. Join communities like ADPList, Design Buddies, Designer Hangout, Designer Slack Communities, Designer News, DesignX, Design Leadership Forum and follow Design Leaders on LinkedIn, Twitter and Instagram like Adam Perlis (me), Stephen Gates, Dr. John Maeda, Adam Fry-Pierce to name just a few, to begin engaging in the conversations online.
Make a great impression. When you attend events, meetups, and conferences, don't just show up—make sure you're prepared to contribute value to the conversations and interact authentically.
Engaging with the community better positions you for UX mentorship opportunities and keeps you top-of-mind when roles open up. Following these tips will help you build strong relationships with potential employers before you need a job—connections that could lead to the next step in your UX career.
Step 5: Define Your Personal Brand.
Developing a strong personal brand is one of the most effective ways to differentiate yourself and make a lasting impression on potential employers. Your personal brand is the unique combination of strengths, abilities, and personal style that define you as a UX professional. It is a powerful tool for showcasing your expertise, passion, and value to the industry.
Here are some actionable tips to help you craft a narrative that captures the essence of who you are and what you can bring to the table:
Define your unique selling proposition (USP): Identify your strengths and areas of expertise. Reflect on what differentiates you from other UX professionals and the value you can provide to potential employers or clients.
Craft a compelling story: Create a narrative highlighting your journey in UX, including your background, experiences, successes, and lessons learned. This story should reflect your passion for UX and your approach to problem-solving.
Create a professional online presence: Build a personal website or blog that showcases your portfolio, shares your story, and highlights your skills and accomplishments.
Develop a consistent visual identity: Use a consistent color scheme, typography, and design elements across your online presence. This attention to detail will help create a cohesive and memorable brand identity.
Share your expertise: Write articles, create videos, or give presentations on UX topics to establish yourself as a knowledgeable professional. Share your content on social media and UX forums to engage with the community and increase your visibility.
Below are some of our favorite examples of UX professionals with strong personal brands and strong portfolio work to give you some direction and inspiration.
Visually-focused:
Training/Expertise-focused:
Writing-focused:
Step 6: Tailor Your Resume and Cover Letters.
Hiring managers and recruiters sift through hundreds of resumes and applications every day. Increase your chances of standing out by tailoring your application, resume, and cover letter to the specific role you're applying to. Remove unrelated or irrelevant experiences that may distract from the more relevant work related to the role you're applying to. Be sure to highlight your skills most aligned with the desired skills required in the job description. Including keywords from the job posting itself in your resume and cover letter (this can be an email to the hiring manager) will help your application stand out when employers use an ATS filtering tool.
Step 7: Reach out to UX-Specific Recruiters.
Finding a great UX job is more than scanning Indeed and LinkedIn job posts. Actively reaching out to recruiters who hire for UX roles will give you a better chance of landing that dream position. You can find lists of UX-specific recruiters through online directories such as LinkedIn or ask friends, family, or colleagues if they know anyone who works in this field.
When introducing yourself to recruiters, mention your mutual connections, highlight your relevant skills and experience, and explain why you are interested in working with them. Even if they don't have a role for you immediately, thank them for their time and keep in touch.
By maintaining a relationship with recruiters, you're more likely to be at the top of their list when they have an opening that matches your qualifications.
Step 8: Prepare for Interviews.
It's important to start preparing for a UX interview by identifying common questions you might be asked and how to answer them. You'll want to practice your answers and the questions you want to ask and be ready to discuss your portfolio and process at length.
Though we recommend redirecting any compensation questions until later in the interview process, you should also look into salary expectations for the role. Research industry salaries for similar entry-level UX jobs and company benefits such as remote work and equity.
Step 9: Seek Feedback and Continue Learning.
Employers are looking for curious and engaged people to fill UX roles. Include other information about your interests and experiences when you apply for jobs, even if they're not directly related to your specific UX discipline.
Be open to feedback and continuously improve your skills by staying informed about industry trends and best practices. Demonstrating a commitment to learning and growth can strengthen your personal brand and chances of securing a great UX position.
"You need to be interested in the topic of your work. Interested enough to read, listen to podcasts, look at the tech news, look at the new patterns, understand how the design world works… all in your spare time! Otherwise, you're relying on learning all of that on the job, and might not learn the theory behind it, which makes it very difficult to move forward."
—Jonathan Courtney, CEO and Founder of AJ&Smart
At Academy, we offer varying degrees of feedback about your candidacy at each stage of the process and work with candidates to help develop their ability to showcase themselves in the best possible light. We understand that when our talent network looks and feels good about their prospects and what they bring to the table, our hiring partners are excited about and trust the amazing candidates we bring to their team.
Step 10: Be Persistent and Proactive.
Know what you're looking for in a role, including your target benefits and salary range, and apply for multiple job opportunities. Don't be discouraged by rejections—they happen to everyone. Each rejection is an opportunity to reflect on and refine your process and the elements of your personal brand. Keep refining your skills and expanding your network to improve your chances of landing your first UX job. When you receive a rejection, take it as an opportunity to ask the recruiter or hiring manager if they have any feedback or advice for you going forward.
While securing your first UX job is daunting, with perseverance, strategic planning, and a focus on personal growth, you can successfully navigate the competitive job market and launch your UX career. Remember, the UX journey is one of continuous learning and adaptation—embrace the challenges, celebrate the victories, and enjoy the exciting and rewarding UX world ahead.
---
Interested in working with Academy to find your first role? We've got you covered! Academy specializes in UX Staffing & Recruiting services, connecting top-notch UX professionals with great companies. Check out our service offerings at https://academyux.com.