Podcast
Branding Your Team — Alex Antolino, Former Creative Director at Typeform
Attract top talent for your company by branding through culture. Listen to tips from former Typeform Creative Director Alex Antolino.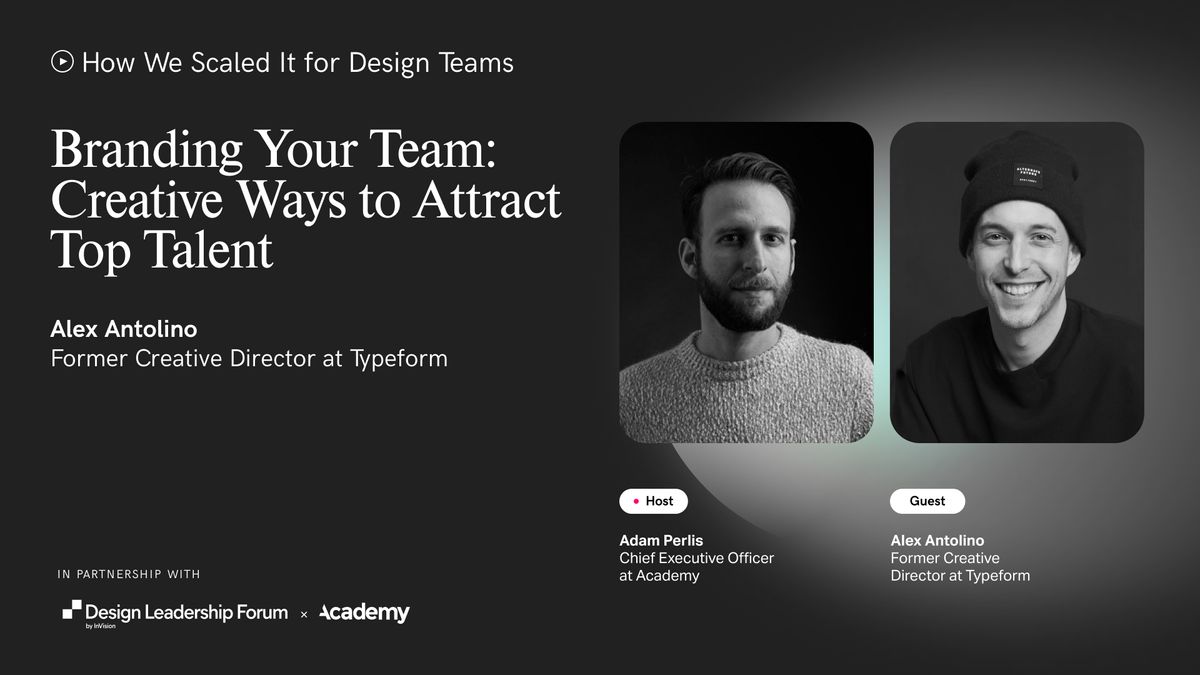 In this episode, we discuss the challenges small startups and lesser-known brands face when trying to attract top-quality talent to their team. Our guest expert, ⁠Alex Antolino, former Creative Director at Typeform shares some creative ways to stand out and brand your team to attract the best candidates. From leveraging social media to highlighting your company culture, Alex provides practical tips and insights for companies of all sizes.
Guest: Alex Antolino, Former Creative Director at Typeform
Host: Adam Perlis, CEO at Academy UX
---
👉 Want more content like this? Sign Up for the Academy Resources newsletter where we provide tools, resources, and industry expertise on all things UX to help industry leaders, teams, and talent thrive: https://blog.academyux.com/⁠
👉 Struggling to find the right UX talent? Academy is a product design agency built around flexible resources. Whether you need a studio team, a few resources or want to find a full-time person we are a one stop shop whatever stage you are in. ⁠https://academyux.com/⁠
👉 Want to hear more from Alex Antolino⁠ be sure to subscribe to his YouTube channel and follow him on LinkedIn.
---
Music by: ELo-Fi Fashion Chill Hip Hop | Vlog by Alex-Productions |
⁠https://youtu.be/GSU8MqZADYw⁠
Music promoted by ⁠http://onsound.eu/