Resources
Guide to UX Roles
Looking to build a career in user experience? Or you want to learn more about what different roles in the field entail? This glossary is for you.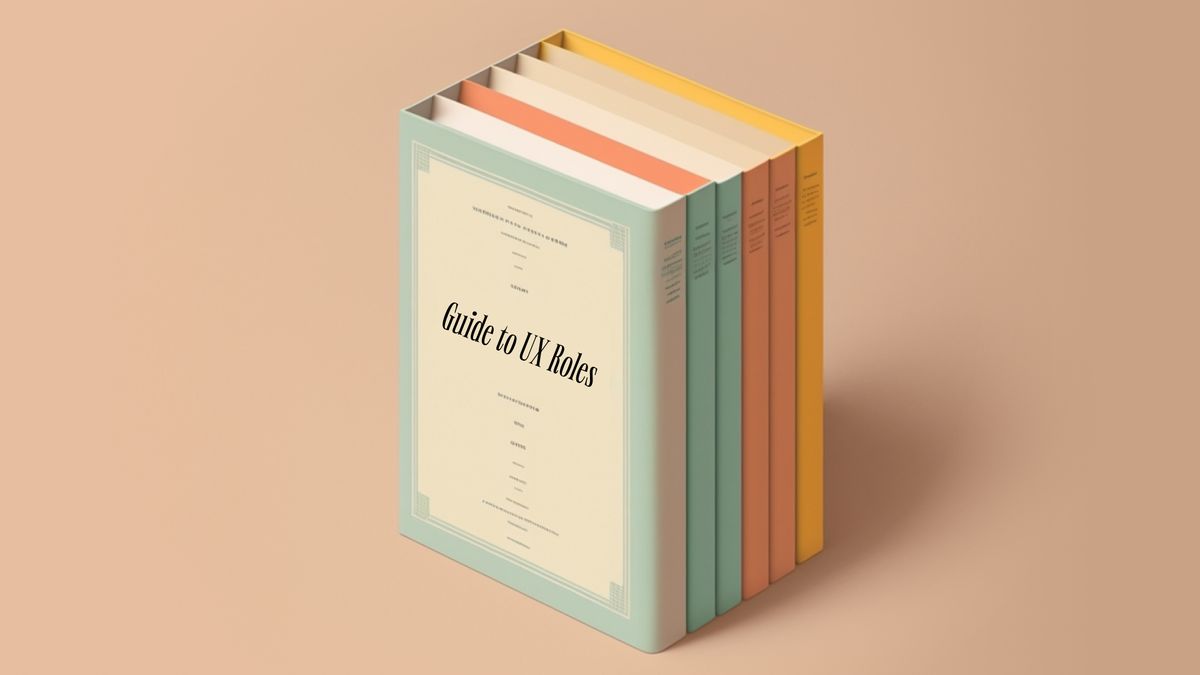 Roles

Definition

UX Designer

A UX Designer is responsible for creating or improving the accessibility and usability of user experiences. To accomplish this, a UX Designer's role requires a strong balance of understanding the end user as well as knowledge of digital design best practices. From conducting user research to prototyping and usability testing, a User Experience designer requires problem solving skills and a deep knowledge of the design process.




While user experience design is truly its own area of expertise, it's worth noting that many employers who are advertising for a "UX Designer" in today's market do also expect applicants to have UI and visual design skills. Additionally, there may be some overlap with roles such as UX Researcher or Strategist as some employers require UX Designers to also conduct some of these responsibilities as well. We will get into the details of the distinctions between these roles below.




UX Designer Responsibilities:

A UX Designer role is generally comprised of a few main categories:

Problem Definition: discussing the project with other stakeholders to ensure that the problem is fully explored and clearly defined.

Primary Research: identifying target user groups, and conducting interviews and other forms of inquiry to help understand user needs.

Secondary Research: including competitor analysis, product feature analysis, and examination of analogous products and adjacent markets.

Research Analysis: through techniques like affinity mapping and persona building, and the creation of user flows and task flows.

Wireframing: wireframes appear often as part of design processes. Depending on the team, the UX designer might create anything from a low-fidelity wireframe (taking the form of quick thumbnail sketches on paper or in your design software) or a high-fidelity wireframe, which is much more detailed.

Prototyping: similarly, the UX designer may make a prototype from the wireframe content. Early, low-fidelity prototyping helps to validate ideas before investing lots of time in creating final screen designs.

User testing: the UX designer often leads user testing of high-fidelity prototypes and near-final products. In this situation, their role is to observe pain points for the user, and other possible weaknesses in the design.

UI Designer

UI designers are specialists in creating visual designs for digital interfaces. Closely related to the UX design process, a UI designer will typically get involved once there's already a somewhat detailed plan for how the product will function, and what content needs to appear on each screen.




While a User Experience designer tends to work more on the research and analytical problem solving side of creating user friendly experiences, a UI designer job often veers more to the side of visual design and creating "pixel perfect" mockups and prototypes.




UI Designer Responsibilities:

Typical activities undertaken by UI designers include:

High-fidelity Mockups: detailed and polished screen designs that show exactly how the app or website will look in use.

Prototyping: a clickable, end-to-end journey of the mockups, that allows users to test the experience of moving between screens.

Design system creation and/or maintenance: a library of user interface components that can be re-used to create more screens and features in the future.

Brand Identity Design: sometimes, elements of brand design for the digital product (but not usually for the company). For example, the UI designer might create the logo for an app, or develop a color palette and set of font choices for the project that complement existing brand guidelines.

Visual language: development of visual language for the UI, including icons, illustrations, and photo treatments. These might be designed from scratch, or they might be selected from a library of native OS icons or stock graphics.

UI layout optimization: the UI designer might receive low fidelity wireframes at the start of the project, and propose optimizations—for example, making button positions more consistent between screens.

Product Designer

Product Designer is also among the top roles at Academy. When you see the term "product designer," what is often being described is a hybrid UX/UI design role—a job that requires a mix of user experience and visual design skills. However, many product design positions also include a higher level of collaboration and management across teams, from ideation to development.




Product Designer Responsibilities:

Product design job listings often include the following responsibilities:

Partner closely with cross-functional teams to develop elegant solutions

Maintain, update, and add to the company's design system documentation and processes

Evaluate user observations and interviews to uncover insights and create an exceptional user experience

Inform and guide the work of team members by providing clear, helpful, and actionable feedback

Drive product design process from research, high level user journeys, concepts, wireframes, and prototypes all the way to excellent visual execution

Rapidly produce pixel-perfect and low-fidelity concepts and prototypes

UX Researcher

A UX researcher focuses almost entirely on the research and data analysis side of the UX design process. Through their work, UX researchers uncover new levels of depth and understanding for the target audience. They present their findings to other team members to help the company as a whole better understand and value the various touch points within the customer journey.

This position tends to be one of the more niche among UX roles, and requires excellent communication skills and an understanding of how quantitative and qualitative user data can strengthen the entire process.




Tasks & Responsibilities

Lead prototype testing, competitive analysis, surveys, and exploratory research

Recruit users for research studies, write interview and test guides, analyze data from research studies, and build research reports

Work with designers, researchers, and product managers, to create product roadmaps.

Generate insights that inform how the product team as a whole views short and long-term product strategy

Strategist

In larger companies, you'll likely have a team of UX designers who focus primarily on creating products and services with the end user in mind, as well as the more business-focused teams who are concerned with things like branding, customer retention, revenue, and generally making a competitive entry to market. UX strategy is where these two forces converge. A user experience strategist sees to it that all the moving parts are working in harmony—essentially ensuring that the UX designers are also aligning with the needs of the business, and vice versa.

Here are some of the key tasks and requirements you might find in a UX strategist's description:




Tasks and responsibilities

Translate business and user needs and technology constraints into solution concepts that are meaningful, easy to use, and engaging

Facilitate workshops to answer critical business questions through design thinking, rapid prototyping, and testing ideas with customers

Lead and support discovery of the project lifecycle, including workshops, user and stakeholder interviews, analytics, audits and benchmarking

Utilize quantitative and qualitative research to generate meaningful insights that will drive creative concepts

Design journey maps, navigation design, sitemaps, information architecture, wireframes, storyboards and prototypes

Bring complex data products to life through maps, dashboards and infographics

Define reporting and measurement metrics focused on project and usability goals




Skills and requirements

The ability to present design ideas with clarity and passion, and to receive feedback with open-mindedness

Expert communication skills and the ability to get buy-in on ideas within a large organization

A high degree of creativity, empathy, passion, and problem-solving ability

Expert in all areas of user experience design (information architecture, interaction design, visual design, prototype engineering, content, user experience)

In-depth knowledge of market research, competitive landscape, and testing methods (A/B, multivariate testing)

Brand Strategist

A company's brand strategist studies the market and creates a plan to influence their target audience's opinions and buying decisions. They use written, verbal and visual methods to describe and portray the brand to potential customers. They want their product or service to be the solution to their ideal customer's problem. A brand strategist's goal is to gain their audience's approval and trust so they ultimately recommend or buy the company's product or service.

A brand strategist creates brand messaging and makes sure it is consistent across all mediums and platforms. Their job responsibilities might include:

Researching current market trends and predicting future trends that might affect their product or service's success

Analyzing market data, customer feedback and survey responses to develop a marketing plan

Researching effective brand names for new products or services

Rebranding existing products or services

Performing target audience research

Brand positioning, which involves defining the benefits the target audience thinks of when they hear the brand's name

Creating buyer personas, which are descriptions of the company's ideal customer that include their age, lifestyle, personality, goals, needs and challenges

Doing audits every year or two to assess the brand's status in the market and ways to strengthen it

Creating brand architecture, which includes the logo, messaging, creative materials and marketing campaigns

Creating brand stories that tell customers about a product or service and try to form an emotional connection with them

Overseeing the production of all brand creative—advertisements, presentations, catalogs, sales sheets, social media campaigns, blogs, testimonials—and ensuring they have a consistent tone and message

Writing consistent content for marketing materials

Doing research to identify competitors and their products' strengths or weaknesses

UX Writer

As a UX writer, you're essentially responsible for crafting all and any text that the user encounters when interacting with the product. It's important to note that UX writers are not the same as marketing writers, whose primary aim is to attract new users and keep them engaged. Copywriting for UX is more focused on making sure the user experience is as smooth as possible, which means creating useful, concise copy that guides the user in the right direction and helps them complete their desired actions.

Here are some key components of a UX writer job description:




Tasks and responsibilities

Take part in user research in order to understand the target audience

Analyze product metrics such as daily sessions, time-on-page, and goal completion rate in order to evaluate effectiveness of existing copy

Write compelling, user-friendly copy that guides the user and embodies the voice of the brand

Devise and implement a UX editorial strategy

Collaborate across different teams to ensure that copy is in line with both the branding and business goals




Skills and requirements

A background in communications together with a solid understanding of the UX process

Excellent copywriting skills

Excellent communication and collaboration skills

Creative and analytical mindset

Superb attention to detail

Ability to understand data and convert it into effective copy

Content Strategist

Product content strategists are user experience designers who specialize in words instead of visuals. They conduct research, map out user journeys, and wireframe pages like a designer. But instead of using visuals, the product content strategist uses language to guide the user through the product and help them achieve their goals.




Their writing is first and foremost clear and concise — there's little room for flowery language or unnecessarily long words. As partners of the product team and designers, they work under tight deadlines that often map to weekly or bi-weekly engineering sprints.




Content strategists may assist in taxonomy and information architecture related activities. Will aid in improving tagging and metadata, enabling customers to find things quicker. They will enable the team to design with content as part of the process (as opposed to adding content later) and help the team be more concise. They'll also ensure voice and tone is consistent across platforms, aligning with Brand/Marketing while adapting for appropriateness. Will also have knowledge of SEO and be able to help us optimize for desired keywords.




Skills and requirements

Develop and execute content strategy to add content-related experiences Improve/optimize site & app information architecture and Navigation pathing

Work with Brand/Marketing to ensure content embodies Voice & Tone

Helping team design with Content, ensuring a more cohesive experience

Help establish Content Strategy best practices

Work with SEO team to ensure we're optimizing our SEO within the platform

DesignOps

DesignOps professionals excel in thoughtful, tactical orchestration of design teams in complex business environments, with a focus on the personal and professional growth of our designers. They ensure that business needs are met and creative teams are set up for success.

DesignOps partners with design teams, design leadership, and individual design contributors. While each of these roles requires unique solutions, they have a shared goal: delivering success for the business.




With design teams, our partnership is focused on the execution and delivery of creative solutions. They coordinate workshops and explorations to inform the earliest stages of the design process. They ensure that designers and partners are aligned around priorities, timetables, and assignments. And they track every commitment, ensuring that high-quality deliverables reach our stakeholders on time and within budget.




For design leaders, they serve as a trusted partner and advisor. They facilitate communication among corporate leaders, design teams, and partners, ensuring that priorities are understood and feedback received. They embrace scalable processes and foster healthy work rhythms. And they infuse leaders' values into every program and investment.

For individual contributors, DesignOps helps stabilize workflows and protect capacity. They streamline processes and standards, foster professional growth, and make sure that practitioners have the tools and skills they need to do their jobs. They serve as objective, trusted advocates, helping designers balance the realities of creative work and ever-increasing pressure from the business.




Finally, DesignOps serves as a bridge to human resources, finance, and workplace services, where they're often the first stop for designers in need. They use their hard-won organizational expertise to reduce friction and remove blocks that can slow the creative machine.




Ultimately, the goal of DesignOps is to foster a culture that respects every contributor, within a structure that delivers for the business. Their aim as a discipline is to hone a creative community that, working together, is even more valuable than the sum of its parts.




Similar or tangential fields that might have experience in this growing field might include: Program Management, CreativeOps, Operations, and Product Management.




Skills and requirements

Partner with manager and/or design leadership on initiatives that impact all of Design—including resourcing strategies, tool optimization and education, and process improvements that help us scale and operate efficiently and effectively.

Shape, drive, and document processes and tools for effective org planning workflows by assessing current tools and gaps and iterating on improvements toward a longer-term vision for more seamless workstreams.

Collaborate with Operations teams from the Engineering, Platform, Company, and Marketing on best cross functional practices that serve to integrate and align our strategies

Identify key issues across our internal and cross functional landscape and execute operational and strategic initiatives.

Develop KPIs, manage, and communicate findings to design leadership with key metrics on the health of the Design team's operations and opportunities to increase productivity

Continuously seek out ways to improve, simplify, and unify processes, practices, and culture of the Design team

Drive and maintain a holistic system strategy to support a scaling Design organization to accurately track program progress and team capacity

Collaborate with cross functional organizations to evolve systems (Airtable) that enable the organizations to collectively scale in alignment

Develop work plans, gather, and synthesize relevant data. Lead analyses, develop final recommendations, and ensure they are implemented effectively and efficiently.

Support manager with cross functional tooling efforts i.e. integrations

Engage with partner teams to maintain excellent and timely data accuracy

Identify, document, and evangelize best system practices

Copywriter

Creative copywriters are typically hired by agencies to develop advertising concepts and copy based on a client's brief. They are the wordsmiths, working in close partnerships with art directors, and responsible for generating the words, slogans and audio scripts that accompany advertising visuals. Some copywriters specialize in a certain sector like IT or finance – but most are generalists.

Copywriters work across a variety of media to promote brands: above-the-line channels including TV, cinema, interactive media, posters and radio scripts. And, below-the-line advertising methods that focus on direct means of communication such as brochures, leaflets, press advertisements and direct mail.

Product Manager

A Product Manager is responsible for the strategy, planning, execution, and launch of a Product. Its mission is to coordinate all the teams involved in the Product from its conceptualization to its launch. In addition to monitoring product sales, handling incidents, claims, or improvements to be made in it.

Interaction Designer

Interaction design is a UX job title you'll find on larger UX teams, where each member has a particular focus. Interaction designers work with a product's interface, but from a different angle than UI designers. While UI designers create the look and arrangement of an interface, interaction designers focus on the user's interaction with the interface—how do the menus slide on or off the screen, what kind of transition happens when a window opens or closes, what is the response time when a user takes an action, etc.

Interaction designer duties include:

Designing and user testing a product's interaction elements

Ensuring interactions are consistent with results from user research

Creating product interaction prototypes

Interactive Designer

Interactive designer, is a term that is not commonly used. It can sometimes be confused with interaction designer. In most cases they are referring to what is now called a Product Designer. Depending on the person or companies intent using this title you may need to make a judgement call about what they are actually looking for in the role or what the person actually does.

Motion Designer

Websites and applications are visual products, but those visuals aren't static—there's constant movement and animation happening as you scroll through a page or click through menus. That's where motion design comes in. Motion designers are the movement and animation specialists on a UX team. All the subtle motion dynamics that take place when you use a digital product (the way a screen refreshes, the way menu options fade in and out, etc.) are the domain of motion designers.

Motion designer duties include:

Creating and testing moving product elements, motion graphics, and animations.

Coordinating motion designs with overall UX strategy and user research

Creating product motion prototypes

Illustrator

An illustrator is an artist who specializes in enhancing writing or elucidating concepts by providing a visual representation that corresponds to the content of the associated text or idea. The illustration may be intended to clarify complicated concepts or objects that are difficult to describe textually, which is the reason illustrations are often found in children's books.

A storyboard

Website illustrations/diagrams

Data Visualization

Brand Designer

This role requires a multidisciplinary designer who is often skilled in several areas of design. They have a genuine passion for design and creative culture and immerse themselves in it. They produce designs across a variety of formats, platforms and environments including logos, visual identities, apps and websites, out-of-home media, social media, magazines, games, physical environments and more. Has an eye for outstanding visuals and an ability to turn creativity into practice Understand and solve design-orientated problems.




Helps you assess and define your brand and translates a mission and goals into a brand.

Service Designer

A service designer researches customer behavior and common customer responses to particular experiences, then creates new processes to improve observed issues. Service design is similar to product or industrial design in manufacturing or user experience (UX) in the software industry. However, the focal point is customer service experiences — both online and in-person. As a service designer, your job duties include observing customers at various touch points throughout the service experience, identifying problem areas through key performance indicators, and proposing changes and improvements to the service experience.




Logo Designer

Logo design is all about creating the perfect visual brand mark for a company. Depending on the type, a logo usually consists of a symbol or brand mark and a logotype.