Resources
Hiring Prioritization Framework
When scaling your design team, it's important to have a hiring plan in place. This template will show you how to prioritize roles.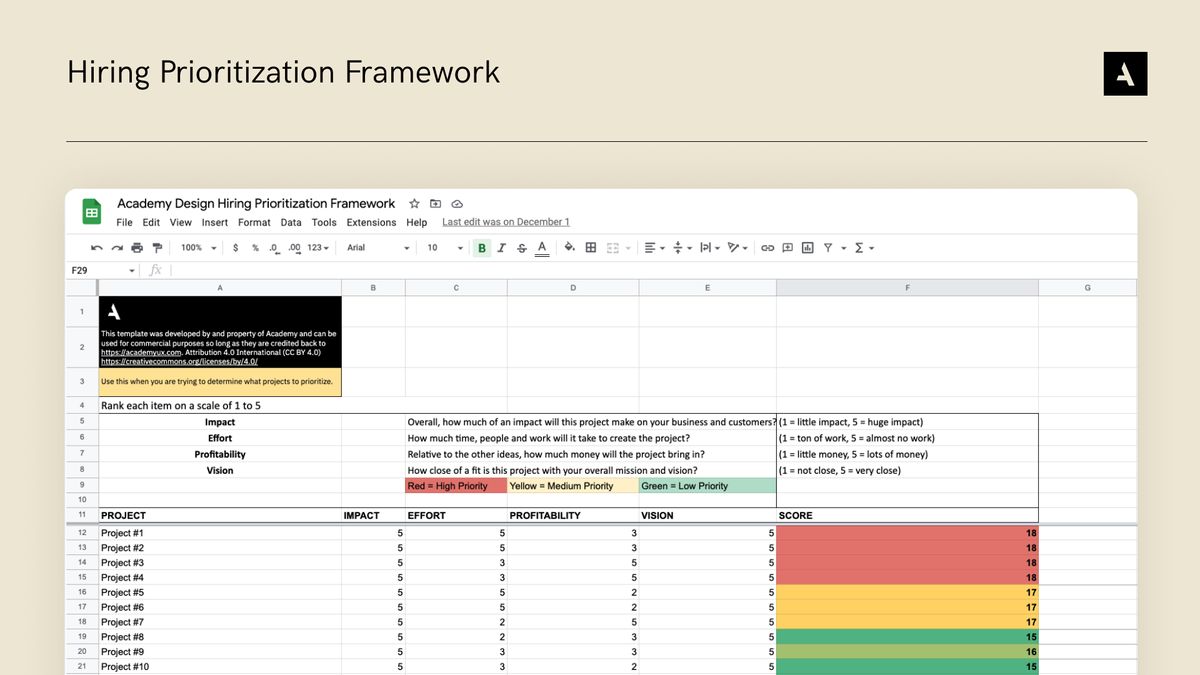 When scaling your design team, a good strategy is to hire the leaders first, train them and use them as leverage to attract new talent. Having the hiring plan roadmap in place will help you prioritize those pivotal roles that will support your team as you grow.
Revisit your hiring plan often to identify gaps in the org chart or skills that might be missing as you grow. As you bring new leadership into the fold, align with them on the vision and long-term goals for scaling the team.
You may want to consider using a Hiring Prioritization Framework to help you stay organized.