Talent
Why it is so dang hard to get a job in UX!? and what you can do about it
Watch the ADPList's BeMore Festival panel on how to land a job in UX. Get insider tips from the pros.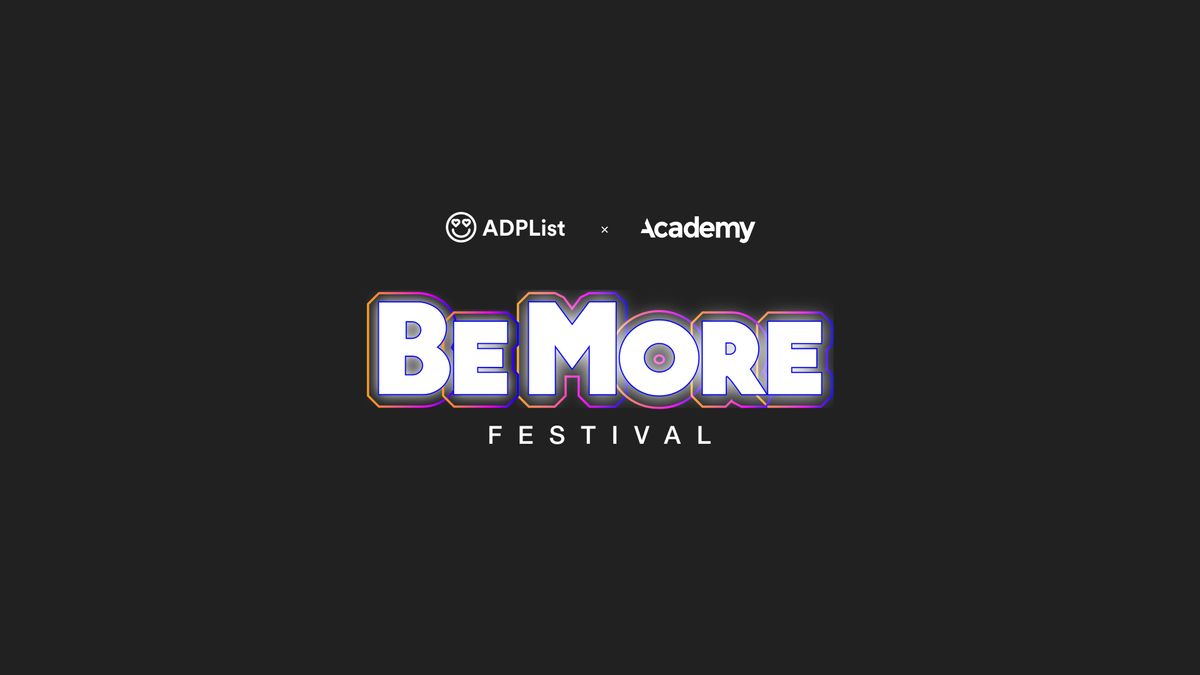 Struggling to find your first job in UX? Whether you're a recent graduate or a "career switcher" it can be difficult to know what employers are really looking for. Fortunately, our panel discussion from the ADPList BeMore Festival provided an opportunity for anyone to connect with recruiters and hiring managers who can offer valuable insights into their industry's expectations. During the chat, our experts answer questions from a live audience about what employers look for in talent. Listen to what the pros say about making the job hunting process less exhausting and frustrating!
Our panel included some amazing guests:
Adam Perlis
Adam Perlis is the Founder and CEO of Academy – Product Design Agency. He is the former Head of Design/UX @ TIME Magazine, Head of UX @ AKQA, Design Director @ B-reel, and Creative Director @ AT&T AdWorks Lab. His award-winning work has been featured on Awwwards, The FWA, and TechCrunch. He has been a speaker at SXSW, Web Summit, Northside Festival, Fifteen Second Festival, and Tech Open Air. Working as both a designer and developer his diverse skill set includes UX/UI design, front-end, and back-end development, 2D & 3D motion graphics, and video production. He is a Design Sprint Facilitator, User Experience Designer, and Design Thinking Expert with a passion for human-centered design.
He also has served on the InVision Design Leadership Forum, design better.co Instructor, Working Not Working Members Board, Rutgers University Design Thinking Advisory Board, and as a guest lecturer at General Assembly.
Noa Carmel
Noa Carmel, lives in Amsterdam and currently works at Blue Label as a product designer & strategist. She loves helping start-ups and organizations translate complex ideas into apps, that make an impact.
Jackie Velasquez-Ross
Jackie Velasquez-Ross is a design recruiter and consultant, coach, and champion of people. She has previously worked at Facebook, Instagram, InVision, and Twitter.
Tanner Christiansen
Tanner Christensen is a curious, multi-disciplinary design leader dedicated to helping designers and businesses find the best in each other. He is the founder at Shape and previously served as Head of Design at Gem, designed software for autonomous vehicles at Lyft, led design of the Atlassian mobile platform, and designed for 2.85 billion people at Facebook.
Mike Deal
Mike Deal is currently heading design at SuperRare Labs. He has previously worked at Vice News, Pentagram, Google Creative Lab, Splice, and ConsenSys. He is also tinkering with audio-visual side projects.