Resources
Interview Questions Template
Don't know where to start when creating a job description? Use this template to get started, then customize it to fit your company's needs.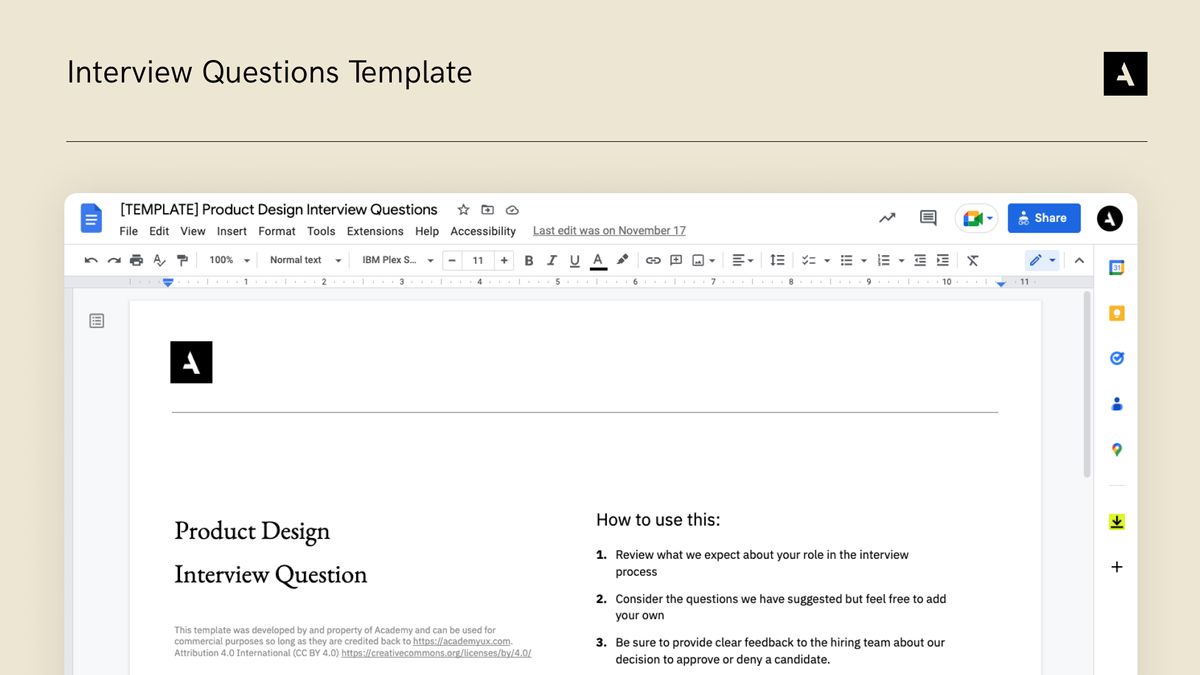 Create a set of interview questions to help you assess candidates effectively
Once you have a clear idea of what you are looking for, you can create a set of role-specific questions that will help you assess whether a candidate would be a good fit for the role and your company. Remember that not all questions should be about work experience and qualifications. You should also ask questions that give insight into a candidate's personality and how they handle difficult situations.
Depending on the role, you'll most likely bring in different roles to interview candidates rather than a single hiring team. It's crucial to provide the interviewing team with all the information and criteria required to get a good idea of whether a candidate will succeed at your organization.
In this interview questions guide template, we've outlined what we expect from interviewers, the questions they should ask, how to give feedback on the candidates, and illegal interview questions.
Be sure to collaborate closely with your recruiting partners and staffing agency, as they'll be on the frontlines of finding the right candidates. Keeping them in the loop and supplying them with the materials you're creating will help them better partner with you in finding the right person.