Hiring Managers
Live Recording: The Impact of AI on the Design Industry
Join Adam Perlis, Nando Costa & Ashley Park to explore the impact of AI on design. Discover the benefits & concerns. Watch now!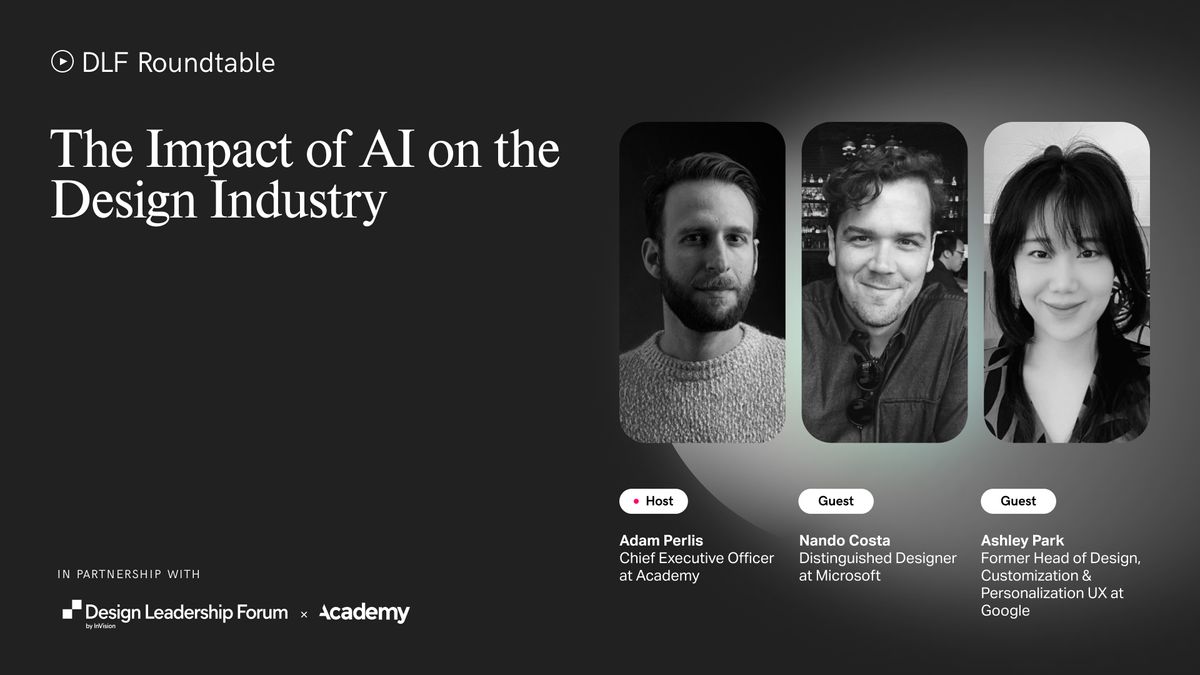 As AI technology continues to advance, it has the potential to revolutionize the design industry. With tools such as Dalle, Midjourney, and ChatGPT, the process of creating designs may become more efficient than ever before. However, this efficiency may also lead to concerns about job security for designers, as well as the potential for lower wages. This panel will explore the potential impact of AI on the design industry, including the benefits and drawbacks of using AI for design tasks and the potential implications for designers in terms of employment and compensation.
Listen to the fantastic discussion with our host Adam Perlis, CEO of Academy a UX focused staffing & recruiting agency and his guests, Nando Costa and Ashley Park.
Nando Costa, who is a Distinguished Designer @ Microsoft and previously worked for companies such as Google and Instrument. He is widely known for his experiments in AI particularly using MidJourney and Dall-e to artfully manipulate images utilizing text prompts."
Ashley Park, Former Head of Design, Customization and Personalization UX @ Google and previously worked at Samsung Innovation Lab. She has worked to develop mission-critical projects to bring AI to the creative fields and foster the future of imagery.