Hiring Managers
How to Choose the Right Recruiting Model for Your UX Team
Everything you need to know about working with UX staffing and recruiting agencies and finding the right recruiting model for your team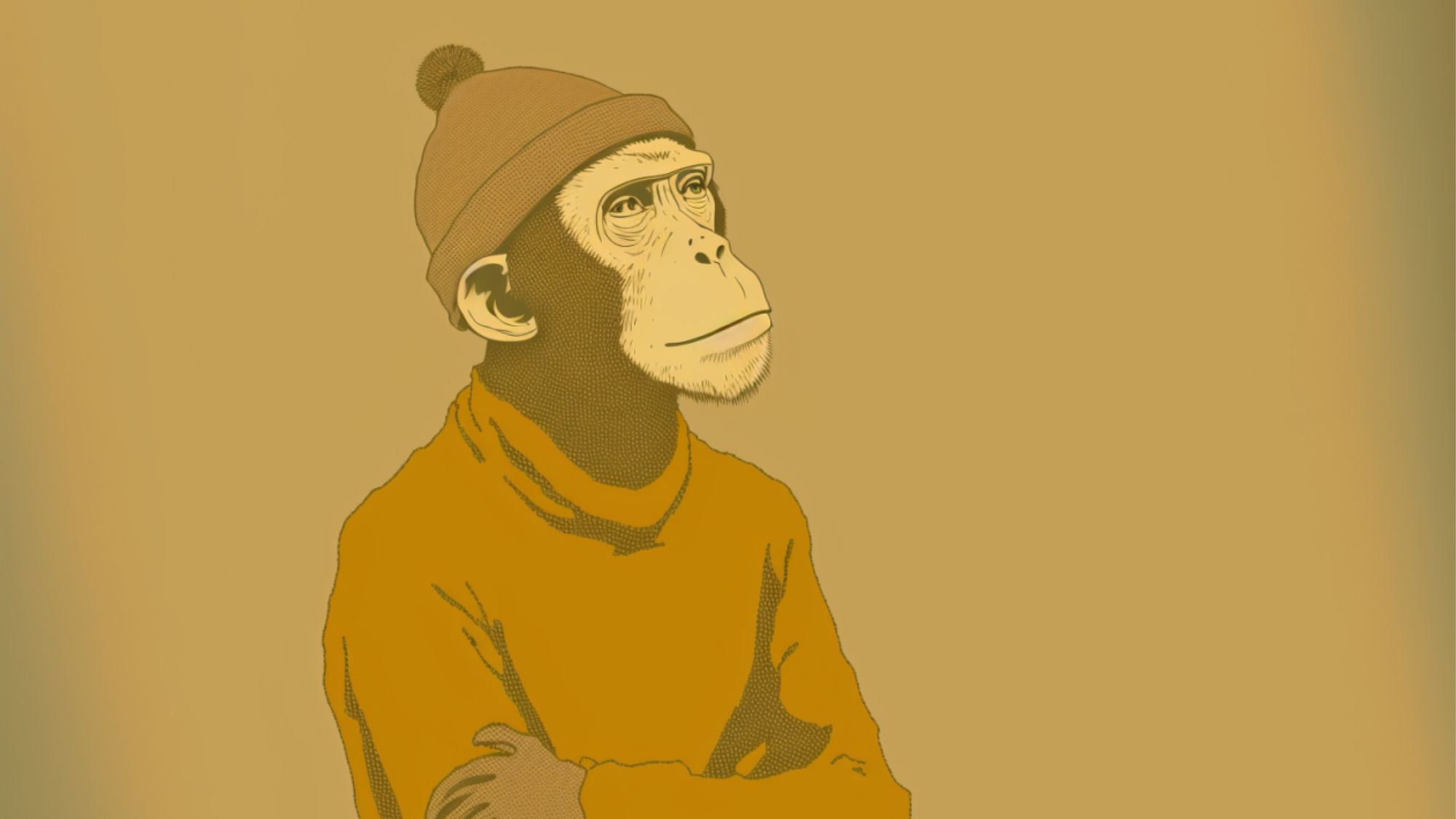 The UX team at your company is growing! Congratulations, you've reached a milestone in your organization that warrants adding new talent to your team and considering whether or not to work with an outside vendor such as a UX recruitment agency or UX staffing agency.
Now you face a daunting challenge: Staffing and recruiting for your team in a way that sets them up for success.
Finding top-notch talent with the right skills and experience for your team can be a daunting task especially as you try to attract and retain the best. If you're unfamiliar with staffing or recruiting services, you may be confused by the different hiring models for talent acquisition.
There are five main types of recruiting models:
The Staffing Model
The In-House Model
The Contingent Model
The Container Model
Each has their own advantages and disadvantages, so it's important to choose the one best suited to your team's specific needs.
In this article, we discuss the recruiting options you have when searching for candidates, and the pros and cons of each. With an understanding of each approach, you'll be ready to build a UX team that will help take your company to the next level ux staffing or recruiting agency for your company.
Identify Your Team's Needs
When scaling your UX team, the first step is to decide what your team needs to be successful. Do you need temporary help on a project? Maybe you're planning to grow and need a permanent hire.
To decide, you'll need to ask yourself a few questions:
Do you need talent for a single project or multiple ongoing projects?
How quickly do you need people on board?
Do you need multiple team members or just one?
If you're unsure how to answer these questions, our Hiring Prioritization Framework can help you determine if you'll need someone full-time or a temporary contractor.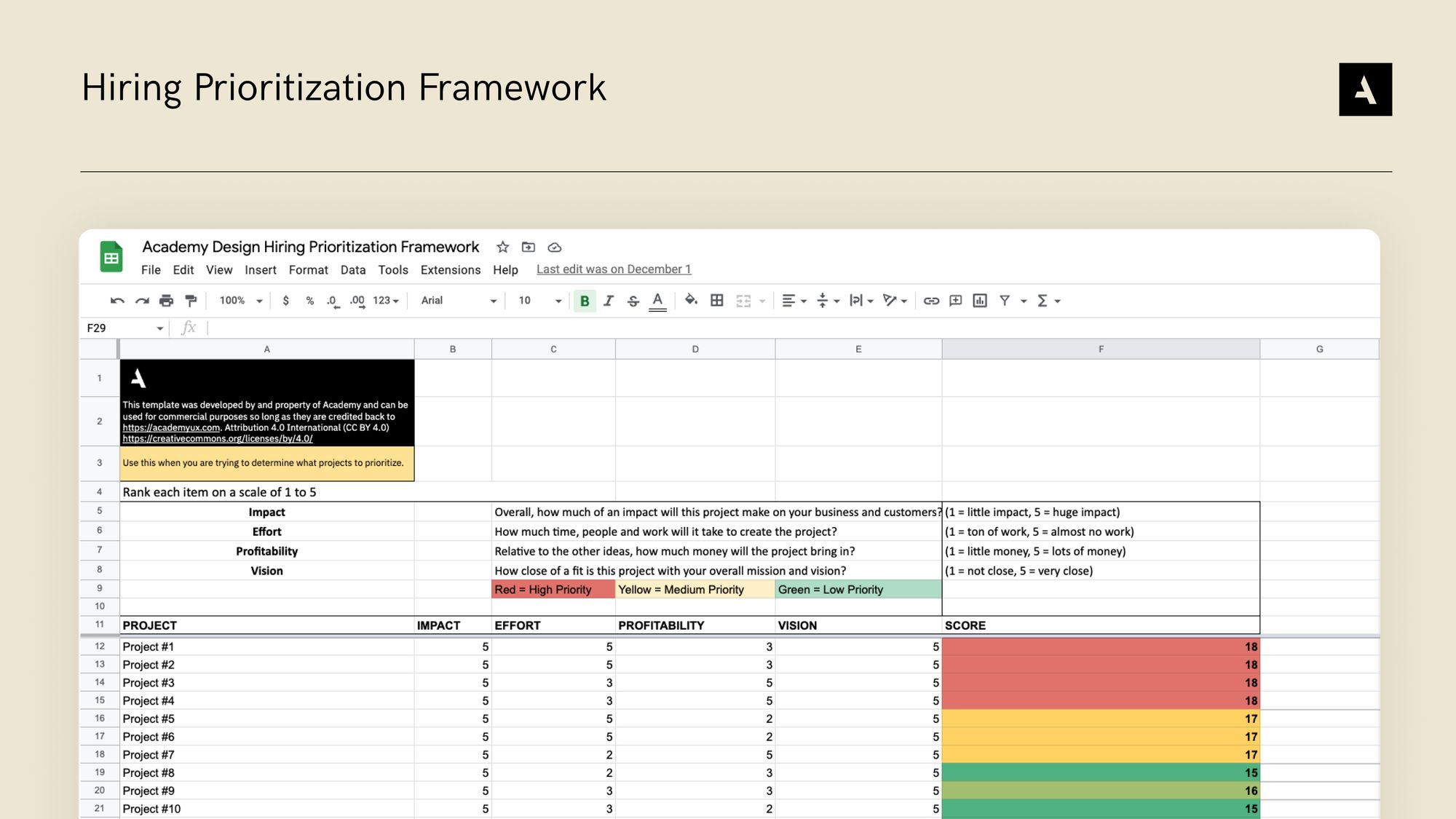 If you need to staff a project quickly, or only need help with one project, hiring a temporary contractor is usually the best option. Contractors can hit the ground running, and you can bring on multiple contractors at once if you need to staff up a team quickly. You may decide to do this through your in-house recruitment team or work through an agency for your recruitment process outsourcing. Depending on your budget both have benefits and drawbacks which we will discuss below.
However, if you have ongoing needs or are looking to build a team for the long term, recruiting and hiring full-time employees is usually the best option. Building a team of full-time employees gives you more control over the direction of the team and allows you to invest in team members for the long term. In this model you will also need to decide whether or not to outsource your recruitment process or keep it in house.
It's important to consider the financial pros and cons of each option as well. If you bring on a contractor for more than six months, it may be more costly than simply hiring a full-time role. On the other hand, temp-to-hire contractors give the option to "try before you buy," which can reduce recruiting costs down the line.
Once you've decided between hiring contractors or full-time employees, the next step is to identify which recruiting model you'll use to find them and integrating them into your hiring process.
The Staffing Model
The Staffing Model can be a great option if you're unsure of your long-term project needs or if you're not ready to bring on a full-time employee. In these situations, you may also want to consider a temp-to-hire arrangement with a contractor.
To begin, you will need to scope project timelines, budget, hours, and contractor candidate skill sets needed. Once scope is determined, a staffing agency can take these requirements and begin their search.
The UX staffing agency will present you with contractors who are available and meet your needs. They will also manage paperwork, payroll, invoicing and required benefits for the contractor.
The UX staffing agency will typically charge an hourly rate for the contractors services. The rate presented is typically a markup of what the agency has agreed to pay their employees who will become the clients contractors. Learn more about how UX staffing agencies make money.
Additionally, a UX staffing agency that manages contractors as W2 employees will keep up with worker classification laws that vary from state to state. This benefit can potentially save you time and money spent on legal compliance and taxes. Beware of UX staffing agencies who do not W2 their workers as they may not be in compliance and may put your business in a risky situation.
Benefits:
Offers resourcing flexibility if needs change over time
Shorter time-to-hire
Reduced business liability
Handles payroll, paperwork, time-tracking and legal requirements
Temp-to-hire offers a way to test the waters for both parties
Challenges:
Not all staffing agencies are specialized in discipline you are hiring for
Training contractors can take time
Contractors are often not as integrated into the company culture
If you decide to hire a full-time employee, there are several recruiting models to choose from: An In-House Model, the Contingent Model, and the Container Model.

The In-House Model
In the case where your team has several long-term and ongoing hiring plans, you may want to bring on an In-House Recruiter to lead the effort. Companies will often hire an in-house recruiter when they have several difficult-to-fill roles that require someone with a deeper understanding of company needs.
A well-informed in-house recruiter can work with a staffing or recruiting firm to identify candidates with the necessary skills and experiences, manage the talent pipeline, and screen them before presenting them to the hiring manager.
Benefits:
In-house recruiters know your company and needs well
Quicker and more efficient feedback and communication with the hiring manager
There are no conflicts of interests in candidate placement
Recruiting tasks are managed by the internal team
Challenges:
Costly to hire a fully dedicated recruiter
Limited networks, reach, and talent pools
May not have knowledge and expertise in all the disciplines you need to hire for
Less bandwidth than a full recruiting team
May have multiple job openings to focus on
If your needs change, it may be difficult to keep the recruiter resourced
Typically longer time-to-hire
The Contingent Model
In the Contingent Recruiting Model, a recruiting firm is paid only after the successful placement of a candidate. The fee agreement in this model typically represents 20–30% of the new hire's base salary. While most of the business risk falls on the recruiting firm in this model, it also has several downsides for your team.
If the recruiting firm is working on several contingent roles, they might prioritize roles that are easier to place or roles that have a higher placement fee value. Either of these factors could translate into longer timelines for filling the role.
In this model, teams will typically work with several recruiting firms or in-house recruiting resources. For that reason, there's also a risk that recruiters won't be as motivated to deliver if they're competing against each other.
Additionally, because contingent recruiters are not being paid for their time, they may not vet candidates thoroughly. When recruiters resort to a "spray and pray" approach to filling a role, it often results in a multitude of under-qualified candidates who make it through the process. Hiring managers, then, have to sift through a stack of unqualified resumes that don't meet their criteria.
Benefits:
Potential for quick hires since one or more firms may be engaged simultaneously
No up-front fees, recruiting firms are only paid after placement
Challenges:
Recruiting firms have a less intimate relationship with the client
Your recruiter may prioritize a more financially rewarding role over yours
Fewer resources are invested because no upfront fees are paid
The quality of candidates may degrade if a recruiter uses the "spray and pray" approach to finding potential hires
Recruiting tasks are managed by the the external team or some blended approach
The Container Model
The Container Model of recruiting is a shared-risk, shared-commitment approach for sourcing candidates. In the container model, the recruiting agency charges a small deposit, or "Engagement Fee", upfront and a "Success Fee" once a candidate is placed. Many executive search firms will operate in this model but it works well for talent at all levels, not just executives.
This model is considered a "shared-risk" approach because both parties have skin in the game. The company pays the up-front engagement fee to secure the recruitment agency's time and resources, and the recruiting agency is motivated to fill the role to secure the success fee.
This approach gets the process moving quickly and motivates the recruiting firm to place a qualified candidate successfully. Often, the engagement fee can be used as a "deposit" on other searches if the initial role is not hired, or priorities shift.
Many recruiting agencies who use the Container Model require an exclusivity agreement to make sure that companies aren't working with other recruiters. This agreement might mean a smaller number of recruiters are working to fill the role, but on the upside it keeps communication with candidates clear and professional.
At Academy, we employ the Container Model to successfully place top-notch, vetted candidates with our partner organizations every day. We understand that finding, vetting, and hiring great candidates takes time, industry knowledge and connections.
Overall, the Container Model is a great option for companies looking to fill a full-time role that requires a high-quality candidate with specialized skills.
❓
What the difference between a container model and a retained search model?
This can be very confusing because each firm handles this differently. But generally speaking the only difference between the two models is how they are billed. For example:
Retained Search Model
The total placement fee is a negotiated percentage of the first year's projected annual salary (usually 20-30% depending on the level) for each search requisition.
A retainer payment of 1/3 of the placement fee for each job requisition is invoiced upon our commencement of the search. This fee is usually non-refundable.
Another 1/3 retainer payment is paid upon the first milestone. Usually this is the first candidate presentation.
The remaining 1/3 retainer payment is paid upon placement of the candidate.
Container Search Model
The total placement fee is a negotiated percentage of the first year's projected annual salary (usually 20-30% depending on the level) for each search requisition.
An engagement fee payment of 1/3 of the total placement fee for each job requisition is invoiced upon our commencement of the search. This fee is usually non-refundable.
The remaining 2/3 payment is for the success fee and is paid upon placement of the candidate.
No much of a difference right? We prefer the Container Model because we don't believe in invoicing our clients unnecessarily. The Container Model keeps the money in your hands until you get the results you want.
Benefits:
Recruitment partners are more specialized than staffing or in-house recruiting teams may be
Involves a selective process, which leads to higher quality candidates
Shared risk model means both parties are invested
Guarantees that a dedicated team is working to filling the role
Recruiters are motivated by partial payment up-front
Temporary recruiting services can save you money by using them as needed instead of hiring full-time staff
Challenges:
A small, non-refundable fee required to cover the initial expenses of the search
May require an exclusivity agreement to prevent outside recruiters from working on the role
Recruiting tasks are managed by the the external team or some blended approach
Whichever model you decide to use, it's important to set your recruiter or recruiting agency up for success.
Here are some tips for getting the most out of your recruiting partner:
Define roles and responsibilities between your team and the recruiting partner up front.
Set expectations around time-to-fill with the recruiter. Openly discuss the current market and anticipated challenges before they arise.
Provide the recruiter with the resources they need to be successful.
Regularly check in to discuss challenges, team needs and to hold your recruiting partner accountable to the results.
Conduct a retrospective in order to celebrate successes and prevent the same challenges in the future.
Staffing and recruiting are one of the most important parts of scaling your business, so it's critical that you choose the right model for your needs. Consider the benefits and drawbacks of each model to decide which is best for your business.
If you need help determining the right type of hire for your project or team, our Hiring Prioritization Matrix is a great place to start. We've included everything from project prioritization to t-shirt sizing to help you build a hiring plan that works for your organization's needs.At Academy, our approach to recruiting highly-qualified, well-vetted candidates is based on decades of industry experience and deep connections with UX industry leaders.
Learn more about how we work with companies, or contact us to set up a call.