Resources
Best Practices for Crafting a Compelling UX Portfolio
Learn how to create a winning UX Portfolio! Discover useful tips and best practices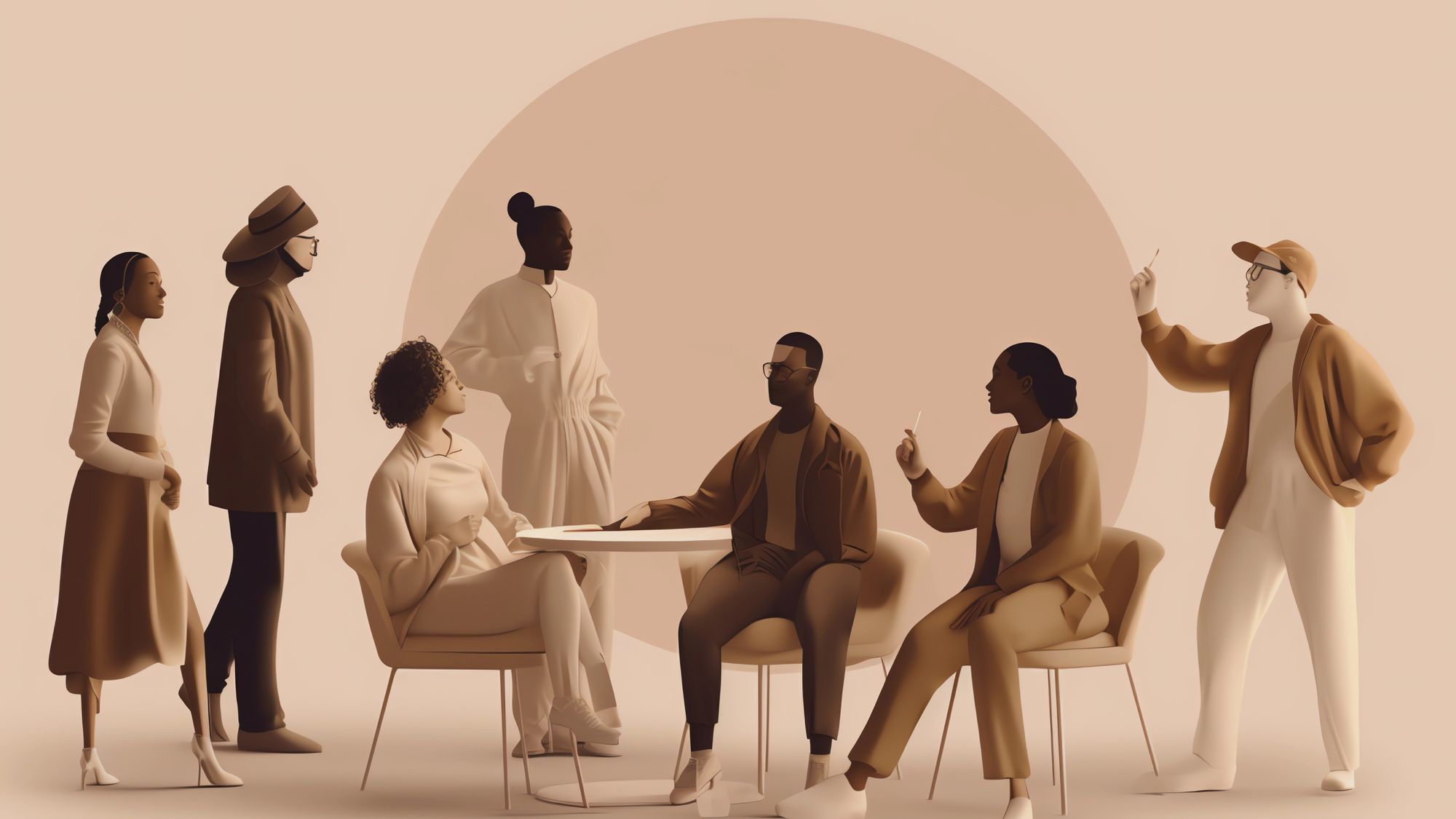 A great UX portfolio is essential for making a strong impression on potential employers and clients. But what exactly makes a portfolio compelling? It's much more than visual representations of your past work. In this post, we'll explore the key elements that go into a winning UX portfolio and offer some tips and best practices for creating a portfolio that will get you noticed and help you land the job you're after.
What is a "compelling" UX portfolio?
As with all UX challenges, we must first ask: "Who is the audience?" And, as with any product (yes, your UX portfolio is a product, too), getting a clear view of what the audience wants, needs, and challenges goes a long way toward creating a compelling portfolio. Understanding what hiring managers, recruiters, and clients are looking for when they review portfolios will give you all the information you need to stand out from the crowd.
Generally speaking, employers are looking for evidence of three things: Your demonstrated skills, your past experience, and your level of expertise in the world of UX. They want to see that you have the necessary skill set to be successful in the role you're applying for, that you have relevant experience working on UX-related projects, and that you have a deep understanding of the principles of good user experience.
Case studies are one of the best ways to demonstrate all three things. By including detailed examples of your work and your process around it, you can give them a better sense of your capabilities than by simply listing your skills and experience on a resume.
"Make your portfolio a demonstration of your UX chops, not just a place to put artifacts. Tell the story of how you got to the solution you're sharing, but don't be long-winded."
— Roger Soucy, Former Board Member of The New Hampshire User Experience Professionals Association (UXPA)
Thorough case studies will include answers to some version of the following questions:
What was the problem you were solving?
How did you approach the problem, and why was that your approach?
What was the solution you reached?
What was the impact of this solution on the project and/or users?
Of course, simply including case studies in your portfolio is not enough—they must be well-written and tailored to your target audience. A case study that's too technical will bore non-technical reviewers. At the same time, one that's too high-level will fail to impress those with a deep understanding of the subject matter. That's why it's so important to take the time to understand your audience and what they're looking for before putting your portfolio together.
Be selective about the projects you include
If you're just starting out in your career, choose 2–3 of your best projects to highlight. If you're further along in your career, you'll want to feature 3–5, but don't overload your portfolio with too many projects. You'll want to provide a high-level summary of each project and your role. Succinctly define the problem and show how various solutions were explored. These project summaries aren't about listing what you did; they're a chance to show how you delivered beneficial results with your work.
It's a good idea to audit the projects you feature often and keep the work fresh to demonstrate career growth, increased understanding, and the work you're most proud of. This approach will give potential employers a well-rounded view of your abilities and what you're capable of. When describing each project, use clear and concise language, and avoid excessive jargon.
"A resume gives us a checklist—years of experience, a relevant degree, keywords of proficiencies… but the portfolio gives us a snapshot of how you work and how you solve problems."
— Andy Welfle, Content Strategy Manager at Adobe Design, Co-author of "Writing Is Designing"
Highlight your specific discipline
As a UX professional, the content of your portfolio will depend on your skill set and experience. While some essential elements, such as screenshots, should be included in all UX portfolios, you'll want to highlight your discipline to land the roles you're interested in. Here is a breakdown of how to highlight your specific field in a UX portfolio.
Design: It goes without saying that any UX designer worth their salt will have a strong portfolio of design work. This can include everything from wireframes, and user flows to high-fidelity mockups and prototypes. If you're applying for a UX design role, you must showcase your skills in designing user-friendly interfaces and creating visually-appealing designs. Be sure to include examples of projects where you took on a lead design role, collaborated with other designers, or worked within constraints.
User research: A good UX researcher will have a solid understanding of both qualitative and quantitative research methods. They will also be able to effectively communicate their findings to both stakeholders and design teams. In your portfolio, showcase your research skills by including examples of user studies, surveys, interviews, and focus groups you've conducted. Also, remember to include any reports or presentations you've created based on your findings. If possible, try to get user feedback about your research's impact on the final product's design.
Writing: UX writers should be able to show screenshots of their work and their rationale for making the content decisions featured, just like a designer would. The projects you choose should highlight your written solutions to design problems. You might also want to include examples of any articles, blog posts, or whitepapers you've written in your portfolio. If you've done any technical writing or created user manuals or help documentation, those would also be great examples to include.
Product management: To showcase your product management skills in your portfolio, include examples of significant projects you've overseen from start to finish. Include details about the project's scope, the metrics, tools you used and how you worked with key stakeholders to achieve the end goals. Include, any quotes from your team members, or executive about your ability to lead the project.
Make it easy to discover, navigate, share, and understand
As a job seeker, your ultimate goal is to get your portfolio in front of as many potential employers or clients as possible. But you won't make the best impression if your portfolio is difficult to find, navigate, and understand. Here are some tips to make sure your UX portfolio is easy for recruiters, hiring managers, and potential clients to use:
Make it easy to navigate: The layout and navigation of your portfolio should be easy to understand and intuitive to use. Users should be able to quickly find the information they're looking for without getting frustrated.
Use clear and concise language: The descriptions of your projects should use plain language that anyone can understand, regardless of their level of expertise in the UX field. Avoid language and terminology that might become outdated quickly.
Make it responsive: Your portfolio should look great on all devices, including mobile phones and tablets. Users should be able to view your portfolio easily, regardless of their device or browser.
Make it discoverable: Include social media buttons on your portfolio so employers can easily share it with their network. You can also include a link to your portfolio in your email signature and on your business cards. Utilize any SEO tools or plugins included in your hosting platform to make it easy to find.
At Academy, we work with our talent network to help them craft a UX portfolio that captures their skills and expertise and attracts the types of roles they want to land. By approaching your UX portfolio like any UX project, you're setting yourself up for better conversations about your work and opportunities that align with your career goals.
---
At Academy, we work with our talent network to fine-tune their portfolios and help them land roles tailored to their skills and interests. Avoiding these five mistakes will go a long way toward finding your dream role. If you're interested in joining our talent network, head to our general application to apply.