Hiring Managers
Part 4: How do I create a scalable UX hiring process?
Creating a scalable UX hiring process can be tricky. Learn to determine what roles need to be filled, what skills and qualities you're looking for, and how to evaluate candidates.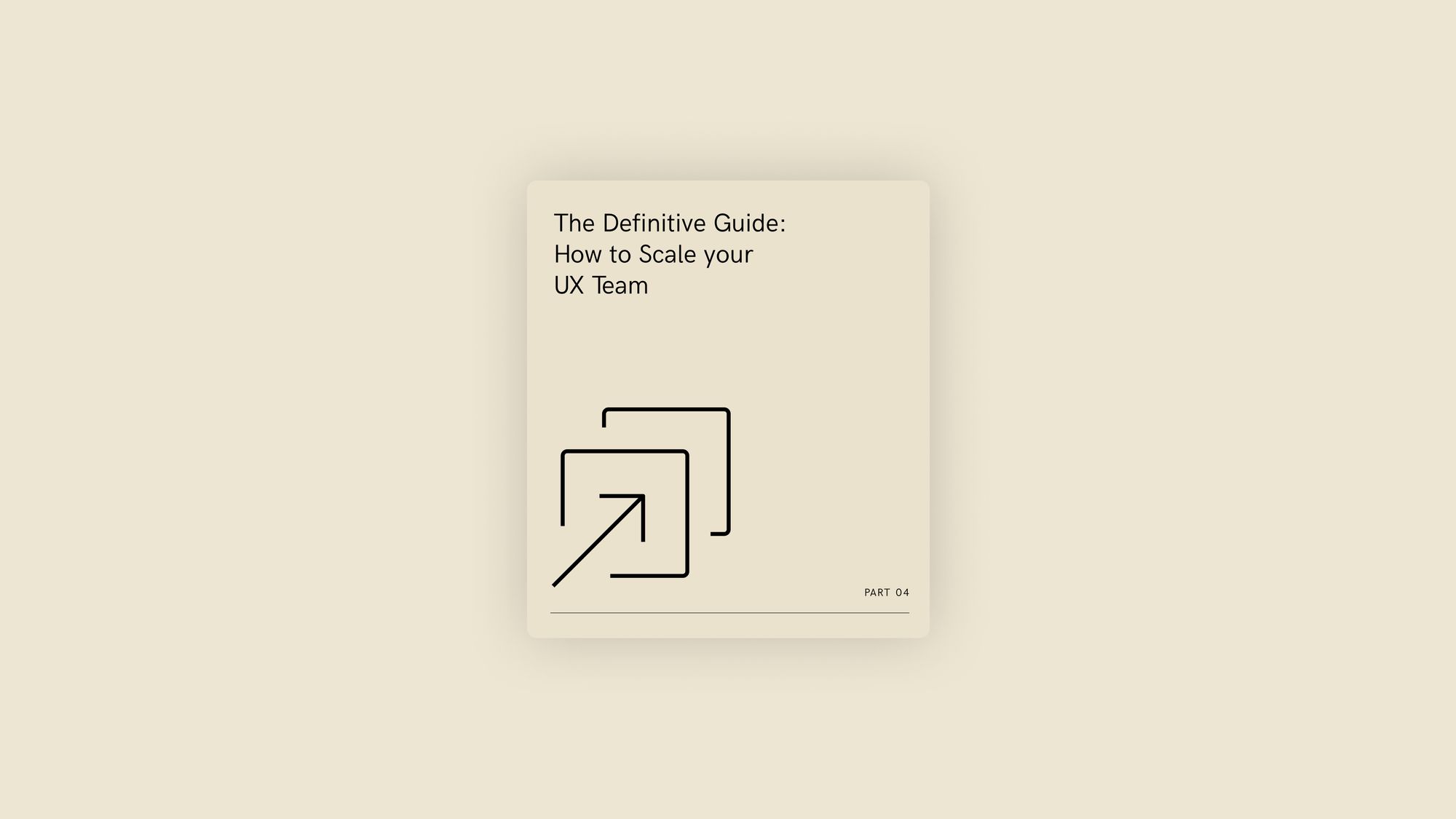 Determine what roles need to be filled
It's important to keep a few factors in mind while you complete a skills gap analysis and create the team org chart to develop a cohesive hiring plan. This future-looking map is essential to getting buy-in from department heads and will prepare recruiting or staffing teams for the level of support you'll need for the hiring process.
My belief is that if you have open headcount, it is your highest priority. And if that means de-prioritizing other day–to–day work, okay... let's have that conversation. Delivering against company goals are incredibly important but if you don't invest the energy and time to sourcing, recruiting and finding the right people, you are doing a disservice to the team in the long run.
—Dave Lippman, Chief Experience Officer at Matterport
Examine and answer the questions below to create a blueprint for your hiring plan and forecast future growth opportunities:
What are our departmental goals for next year?
What are our strategic initiatives?
Who is up for promotion?
Do we have the human capital to meet those challenges next year?
If not, what roles do we need to fill? Are they on contract or full-time?
When should we fill these roles next year? (Q1, 2, 3, or 4)
Can we adequately fund these roles?
At Academy, we use a hiring prioritization framework to outline project resources, timelines, budgeting, and any new hires necessary to meet those needs. Completing this exercise, along with gaining new headcount approval up-front, will help recruiting and staffing teams keep the ball rolling on finding the right candidates for your team's goals.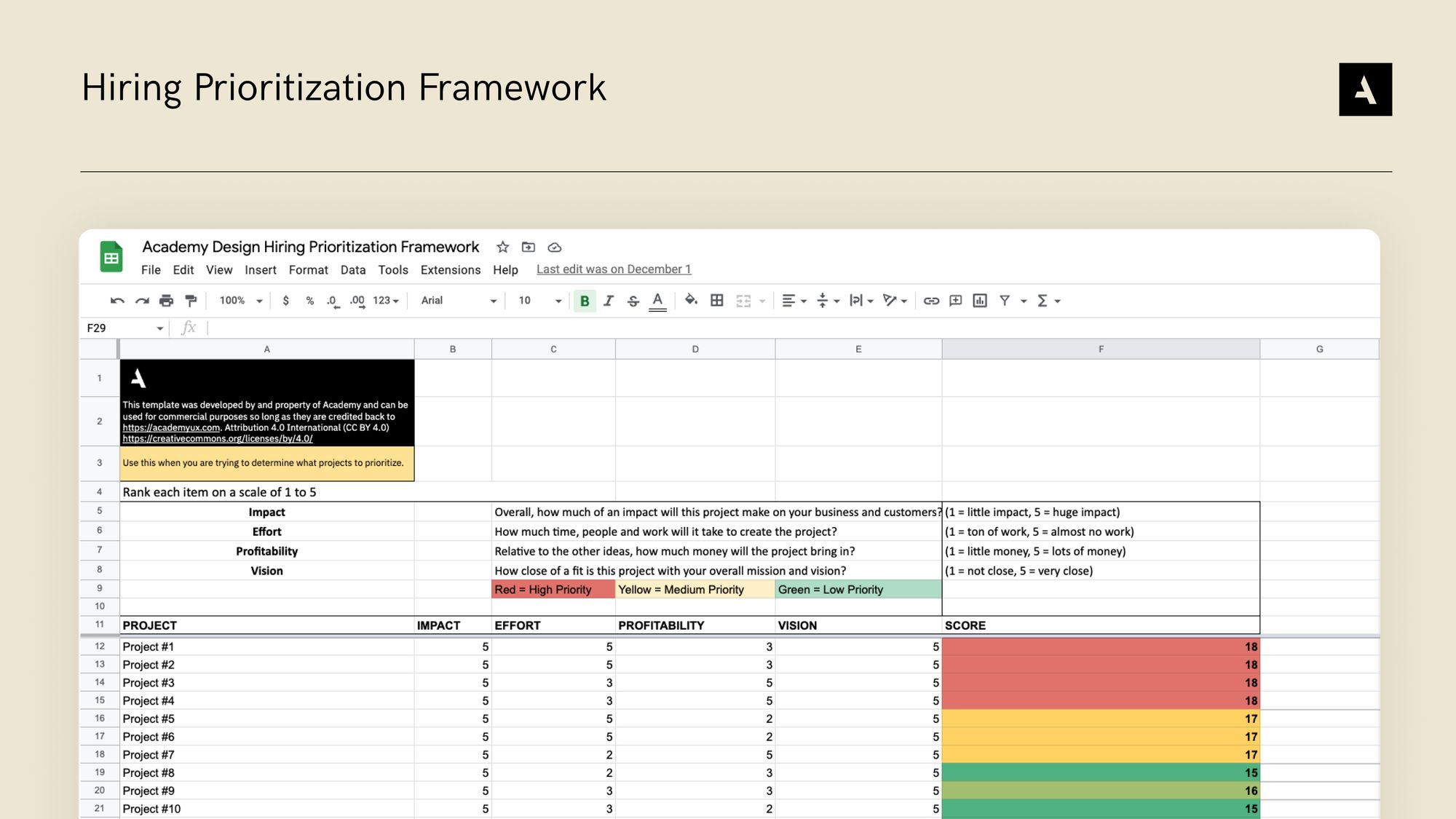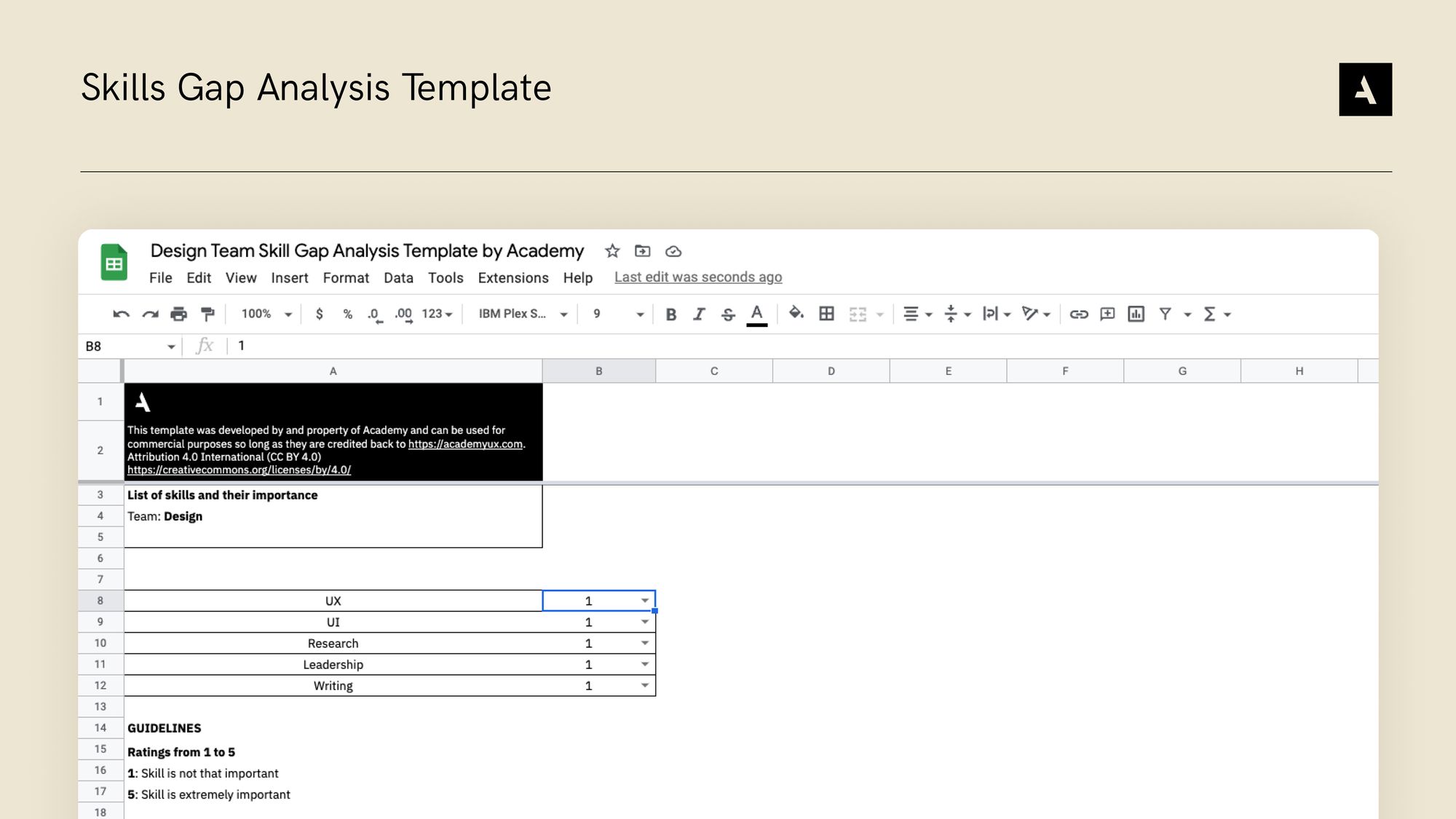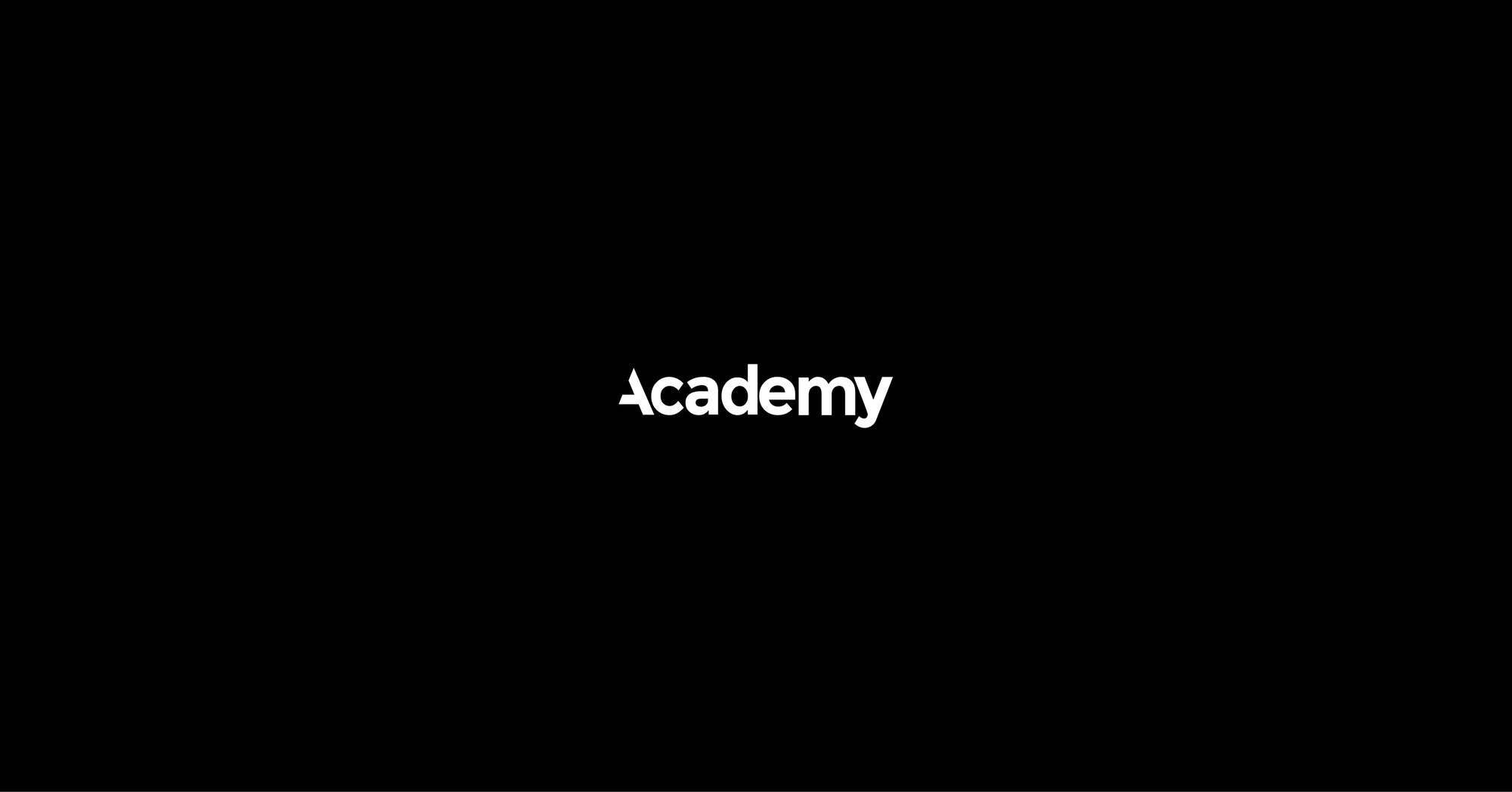 Determine what skills and qualities you're looking for in a candidate
We've all had a bad interview experience. The typical interview process is riddled with potential problems, from candidates who are entirely unprepared to unengaged interviewers with no idea what questions to ask. Many of these issues can be avoided with a bit of up-front work and a solid plan.
Investing time in building out a seamless, easy-to-replicate interview process will make finding and vetting the right candidates virtually painless. A great interview process includes clear evaluation criteria, interview guides for interviewers and candidates, and a well-crafted job description template.
The first step in creating an effective interview process is identifying the skills and qualities you want to see in a candidate. This step is where the skills gap analysis, hiring plan, and team values alignment we covered earlier in the guide come in. A key component of this step is to make sure all stakeholders in the hiring process are involved early on to share their own input about what the important skills, experience, and qualities a candidate should have. This will help avoid missing any key evaluation criteria that might bottleneck the hiring process.
Use these resources as a guide to what you're looking for in a candidate's skill set, experience, and personal values. Consider revisiting these documents from Part 2 of this guide periodically as the team grows to ensure they still align.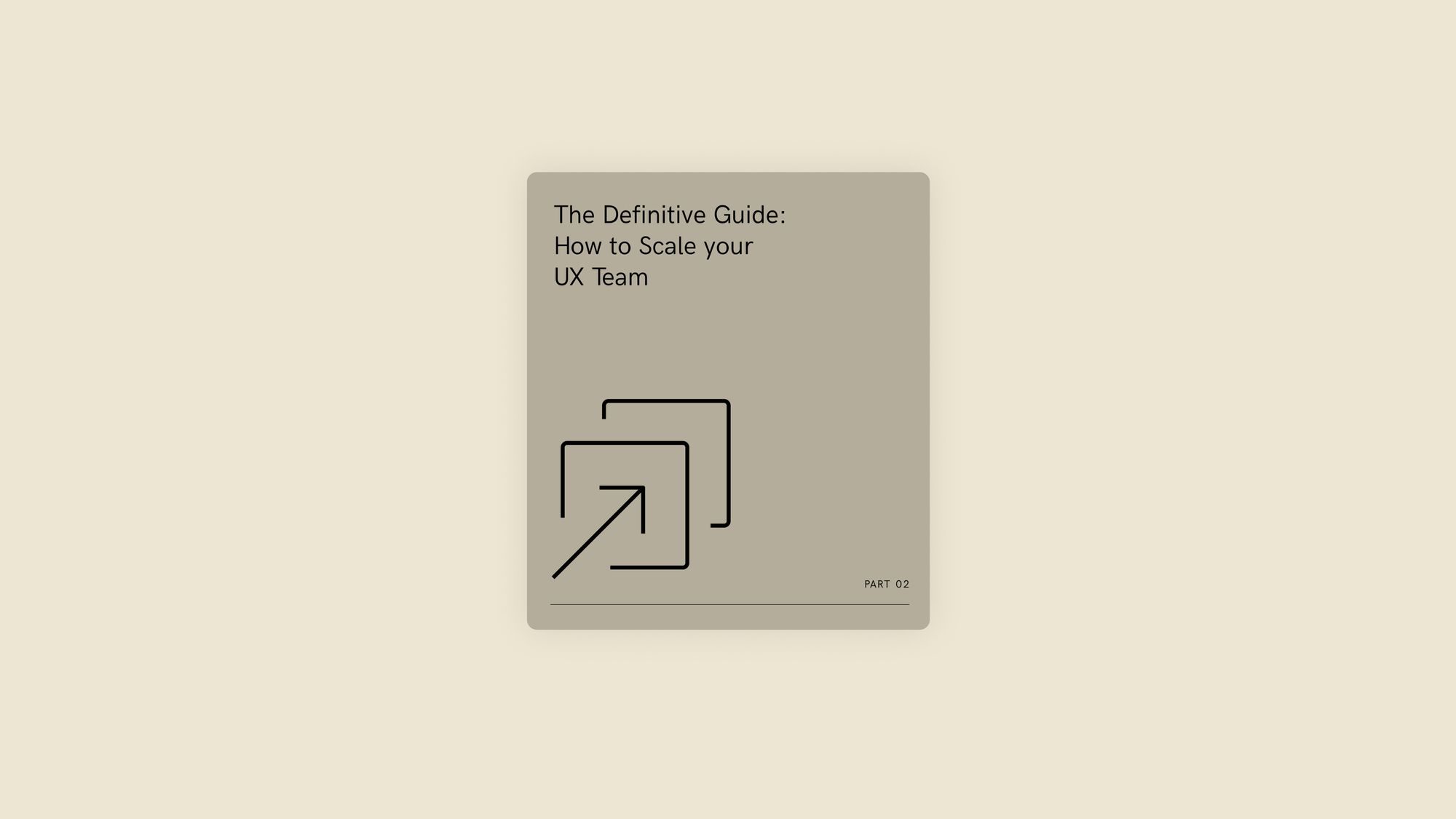 Create an evaluation criteria for each role and level
When creating an evaluation criteria it's important to start with the things that make candidates successful in a role at your company. We have done some of our own research studying how companies like Airbnb, Google, Meta and many others evaluate candidates and have come up with our own approach which we have detailed below. Each organization will have different needs so customize this to your liking, however, we evaluate candidates on these three high level criteria:
Execution
How candidates ship solutions, articulate successes, failures, and bring products to life.
Behaviors
How candidates work with others in ways that help their teams go further together.
Strategy
How they understand and plan for products that solve user problems and drive market impact.
Each stage of our interview process will map to these criteria and you can find more details about how in our Interview Process Guide.
Identify the steps in your interview process.
Once you have determined what's important to your organization, you will need to figure out a process for how to evaluate candidates. Below is an example of how we manage our interview process at Academy.
Decide if you want to include a design exercise in the interview process
The topic of design exercises as part of the candidate screening process is part of an ongoing debate in the design world. On the one hand, it's great to see that candidates are invested in getting an offer. On the other hand, it can be difficult to build a design exercise that reflects real organizational challenges and processes.
The debate revolves around if they're an effective tool for evaluating candidates and what is ethical, as it relates to two types of assessments given: Whether to use a "take-home" design exercise or a "collaborative" design challenge.
You can hear more about it in our community discussion here: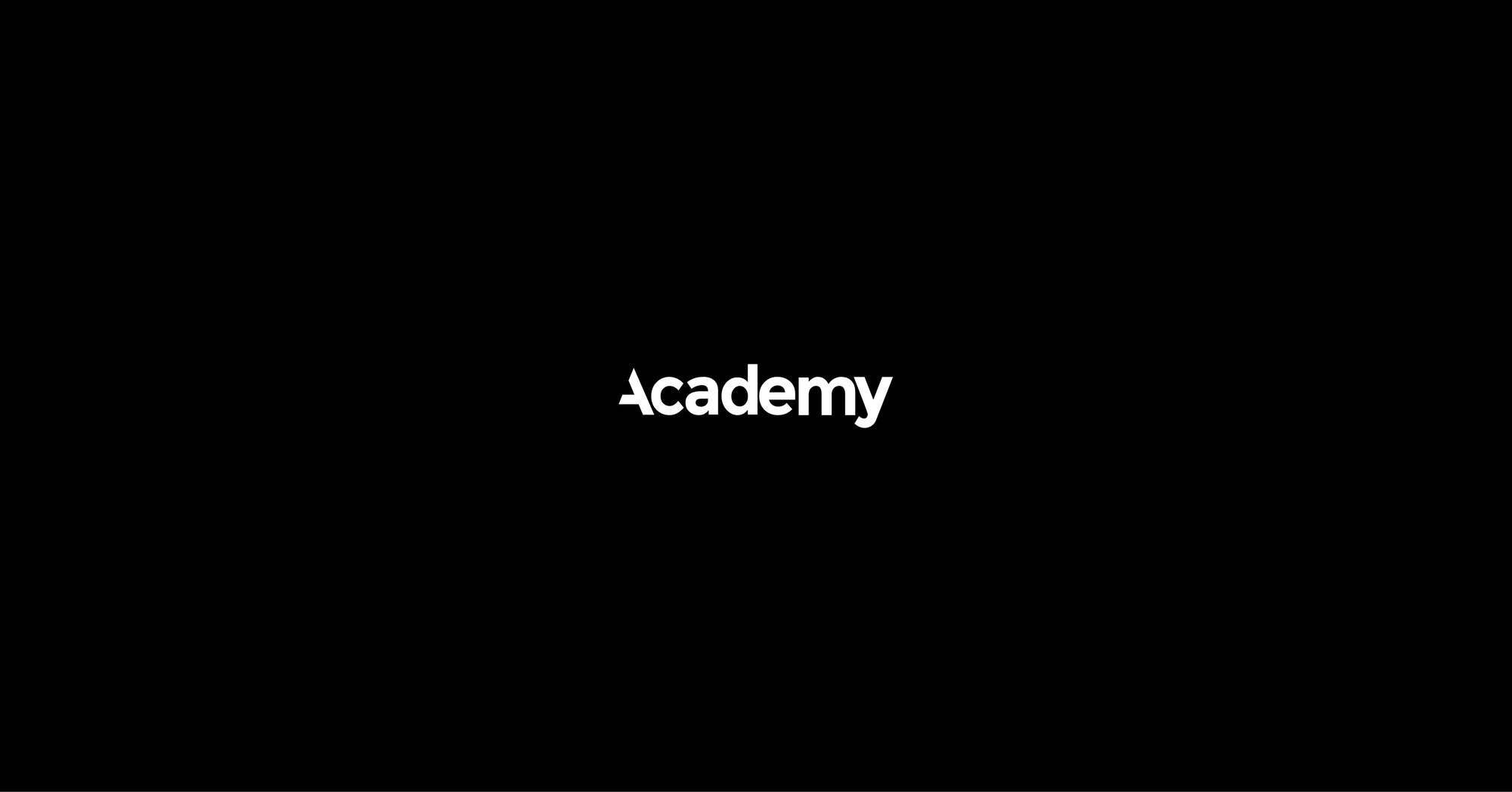 Take-Home Design Exercise (As little as 2 days, as long as 1 week)
The take-home exercise is precisely what it sounds like, where a designer is given a general design problem or set of problems to complete independently.
Collaborative Design Challenge (1 hour)
The design challenge (sometimes called a "whiteboard challenge") is more collaborative. It can show a candidate's problem-solving and design-thinking skills and how they might fit into a team environment.
Companies like Google and Airbnb famously use these onsite or virtual "design challenges" to evaluate candidates. Typically, these design challenges would happen during a company's second or third interview to gain greater insight into the applicant's thinking process.
Design challenge exercises are among the most informative data points when assessing someone's individual design capabilities as part of the hiring evaluation process.
— Mike Buzzard, Design Manager III, UX Community and Culture at Google
At Academy, we believe there can be a place for collaborative onsite design challenges that demonstrate a candidate's ability to solve complex problems and their thinking process. We are generally opposed to Take-Home Design Exercises, however, there's no one-size-fits-all solution, and some orgs may decide to forgo the practice altogether should they find it ineffective or unethical or include it.
There's a delicate balance between creating what might appear to be a simple design challenge and ensuring that the exercise itself isn't biased toward native speakers, extroverts, neurotypical candidates, etc. That said, with careful planning and thought, these collaborative onsite challenges can be a vital tool in determining whether a candidate is right for your team.
While we think design challenges are excellent evaluation tools, at Academy, we are opposed to requiring take-home design exercises assessments and speculative work ("spec work"). Spec work involves assigning candidates work to be used by the organization. It's a practice that the design industry broadly condemns, as many designers have seen their spec work being used by companies—whether or not they got the role. For this reason, top talent typically will not agree to complete this assessment, and companies may lose out on hiring great UX professionals.
When Academy interviewed design leaders about their interview processes, we heard varied points of view on the practice of take-home design exercises. The decision to include one in your interview plan is optional, but here's what some top industry leaders had to say about the value of design exercises:
I don't [require design exercises]. I haven't found a design challenge that reflects the way a person or team really works. And you don't want to do anything unethical like ask them to solve a real company problem.
— Debbie Levitt, CXO at Delta CX
Never. Never, ever. Zero times.
— Dave Lippman, Head of Design at Matterport
At Canva, they have embraced a more flexible approach to the question of including a design exercise:
A Design Exercise is still essential for us to understand how the candidate works while navigating from a problem to a solution.
— Hugo Welke, DesignOps Lead at Canva
Time
They understand that not every candidate has the privilege to do extra work for an interview process, so they offer their candidates the option to do a "take-home" or an "on-the-spot" exercise. Both options allow us to see more about the candidates thinking/product design process, communication and collaboration style.
Work preference
They also understand that only some people like to be put on the spot and asked to do something under pressure (on-the-spot - 1-hour session) without doing some extra thinking. The option of take-home vs. on-the-spot allows folks to choose how they prefer to show their skills in their interview process.
Ethics
Their exercise is completely unrelated to their business. They want to ensure that our business won't use the candidates' work to solve their problems (for free).
Reward
They also offer a 6-month free subscription for their product to candidates doing the exercise.
At Academy, we believe there can be a place for Collaborative Design Challenges in an interview process when the activity is collaborative and on-site or virtually. There's a happy medium between dreaded "spec work" and an activity demonstrating how candidates solve problems and work collaboratively.
If you decide that a Collaborative Design Challenge should be part of your candidate screening process, companies like Sharpen offer tools and advice on how to screen applicants ethically with collaborative design challenges and how to evaluate the results with empathy.
Decide who will interview candidates at each stage of the process
Next, you must decide who should be involved. The typical strategy is to have the candidate interview with the people they'll work with day-to-day, as well as their potential boss and boss' boss. However, it's crucial to ensure the interview group represents a variety of diverse backgrounds in addition to the new hire's direct team.
To attract top talent, organizations must train hiring teams on how to find inclusive talent, avoid biases, and evaluate candidates based on their core ability—not just a resume. Diversity, equity, and inclusivity should always be at the heart of the conversation when pulling together the interviewing team and creating a diverse workforce.
You must decide who will be part of the interview process upfront. We set up 1:1 interviews with individual team members, and each person has a set of questions they ask tailored towards our team's goals.
– Al Lucca, Head of Design at Semafor
At Academy, we recognize the responsibility of sourcing the most qualified and diverse talent for our partners. We support our partners' DEI efforts by working with recruiters from diverse backgrounds who understand the value of a diverse workforce. We also coach and train hiring teams to avoid bias, prejudice, or preconceptions so those efforts can continue and build throughout the organization.
Build an interview guide for candidates
Most job interviews are pretty mysterious. You go in, talk to some people, and then hope you said the right things. When you're interviewing for a design job, it can feel even more complicated and puzzling. Most people walk away wondering: "Did I show the right work? Are the job and organization right for me? What criteria are they basing their decision off of? How are they rating me as a candidate?"
At one point or another,  we've all experienced many similarly frustrating interviews, therefore we encourage employers to demystify how they hire and interview talent. Instead of making candidates guess what your company cares about and how they're being evaluated, you can be open and tell them.
Here's an outline of what to include in an interview guide for candidates to set them (and your hiring team) up for success:
What your team and company values
Your evaluation criteria for potential candidates, including:
The characteristics, traits, behaviors, experiences, and skills you're looking for in a candidate
How your organization defines the level of experience and expectations within the domain
What they can expect in each stage:
Who they will meet with
Questions that might be asked
Items they should be prepared to share
Exercises they may need to take part in
How long will the entire interview process will take
To get started, we've created an example guide for Academy talent to inspire you in creating your own guide specific to your organization and open roles. Be sure to include detailed tips and tricks for successfully interviewing so that candidates are fully prepared for what lies ahead.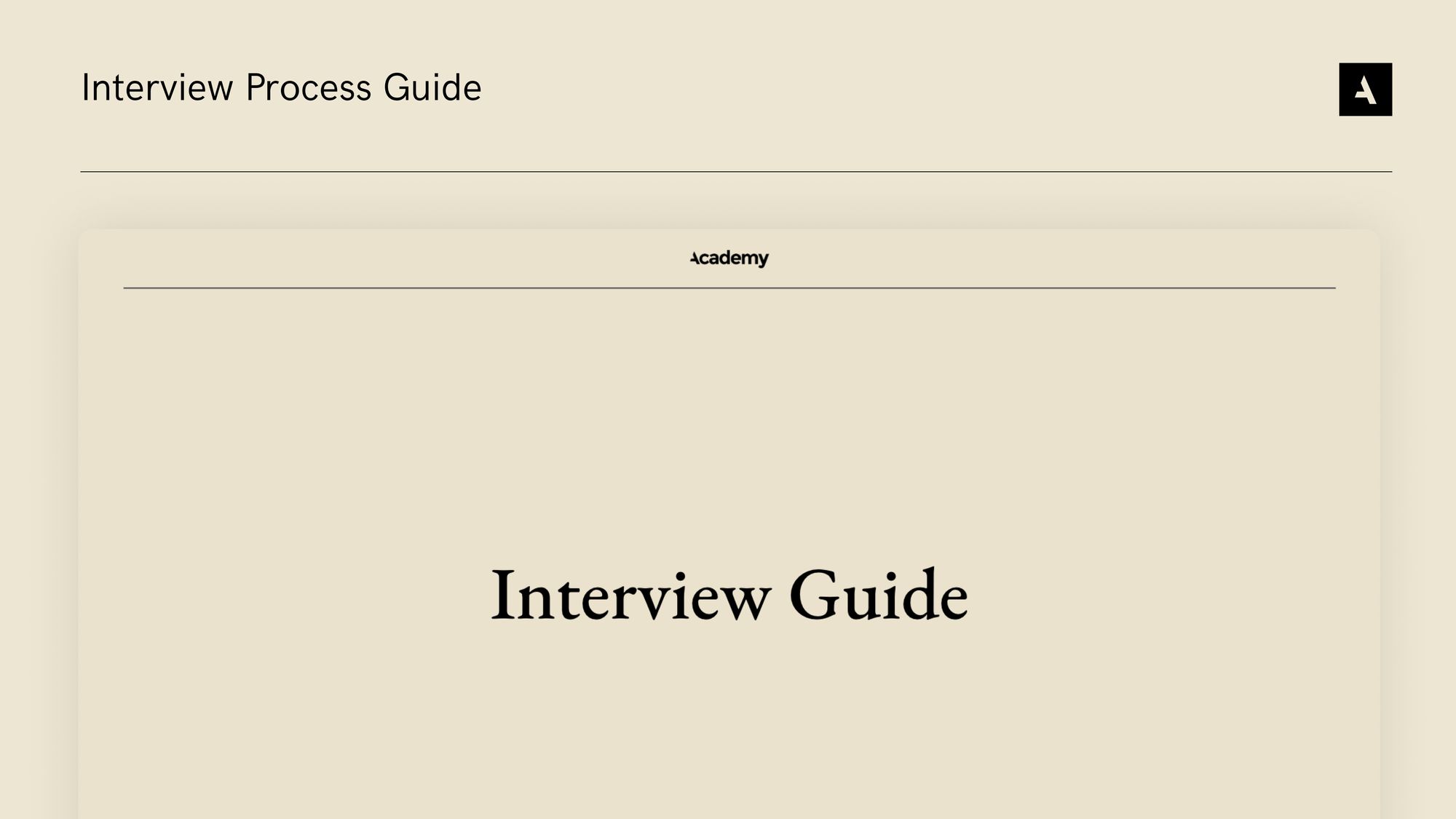 Write a compelling job description to attract top talent
The job description is one of the first things potential candidates will see when considering applying for a role at your company. It's a chance to make a great first impression and pique the interest of candidates who are perfect for the position. Unfortunately, many are written haphazardly, with little thought into how candidates interpret the work or imagine life at an organization.
It is vital to ensure job descriptions are written clearly and paint an accurate picture of the role and your company. This attention to detail will make your open role stand out from the crowded world of job searches and attract talented candidates who align with your team's mission and values.
Here's how to write an amazing job description:
Include a brief description of your organization and what makes it special. Be sure to give clear information about what your company does, company values, challenges your company is tackling, and any important company news. Don't forget to showcase your company's commitment to diversity, equality and inclusivity beyond the standard equal opportunity employer statement.
Including pay ranges. Not only is this good business practices but in some cases it is the law. Pay transparency has some important benefits for employees and their employers. For example, pay transparency has positive impacts on employees' perceptions of trust, fairness, and job satisfaction and has been found to boost individual task performance. The degree to which your organization is transparent will depend on their POV, but at a minimum you should make sure you're in compliance. We particularly love how Buffer has managed their policy.
Detail any must-haves vs nice-to-haves, including work authorization status, remote, hybrid or in-office policies, and necessary skills sets, but keep them limited. Instead of listing out numerous requirements, clarify and limit any nice-to-haves and include only the necessary requirements. When there is flexibility on qualifications, try to soften the language by using verbiage such as "familiarity with", "some previous experience in" or "basic knowledge of". This will encourage a full range of diverse and talented candidates to apply for your open positions.
Give a realistic job preview of what a "day in the life" looks like for this role. Detail the kinds of tasks this role will be doing and the environment where they would be working. It's a good idea to define this preview in illustrative sentences rather than just a list of tasks to give candidates a fuller vision of the role, but avoid using industry-specific, corporate jargon that may exclude a variety of potential candidates.
Avoid using gender-coded words. Gender-coded words, phrases, or traits mean they have historically been associated with either the male or female gender. Using masculine-coded words, for example, have been shown to discourage women from applying for jobs. Examples of masculine-coded words are competitive, aggressive, leader, and ambitious. A recent study shows that job descriptions with gender-neutral wording get 42% more responses. Test your job posting by running it through TotalJobs' Gender Decoder.
Finally, tell candidates what they can expect if they come to work for your company by listing benefits and perks. Do you offer competitive salaries? Stock options? Flexible work hours? Remote working? Generous vacation days? Any ancillary benefits that aren't typically offered? Let candidates know what makes your company a great place to work. Highlighting thes benefits in your job descriptions can help speak to your organization's mission and culture while also creating a welcoming opportunity for applicants.
Take a look at the Academy Job Description Template to get an idea of how we structure job descriptions for open roles. If you still need help getting started, we recommend benchmarking against your competitors by searching for their job postings on LinkedIn and Glassdoor.
Create a set of interview questions to help you assess candidates effectively
Once you have a clear idea of what you are looking for, you can create a set of role-specific questions that will help you assess whether a candidate would be a good fit for the role and your company. Remember that not all questions should be about work experience and qualifications. You should also ask questions that give insight into a candidate's personality and how they handle difficult situations.
Depending on the role, you'll most likely bring in different roles to interview candidates rather than a single hiring team. It's crucial to provide the interviewing team with all the information and criteria required to get a good idea of whether a candidate will succeed at your organization.
In this interview questions guide template, we've outlined what we expect from interviewers, the questions they should ask, how to give feedback on the candidates, and illegal interview questions.
Be sure to collaborate closely with your recruiting partners and staffing agency, as they'll be on the frontlines of finding the right candidates. Keeping them in the loop and supplying them with the materials you're creating will help them better partner with you in finding the right person.
Develop an interview schedule
Once you have developed a list of questions, the next step is to create an interview schedule that allows ample time for each candidate to answer all of the questions. It is also vital to create an environment conducive to open and honest communication; this means avoiding distractions and ensuring that everyone involved in the interview process is on the same page.
Our research with over 100 design leaders found this is the most effective way to structure an interview schedule:
Align with recruiting and staffing resources.
No outside recruiter will know your organization's culture and values quite as well as your internal recruiters. Developing two-way communication with these teams is essential to bringing in excellent candidates.
Set up an open dialogue with these groups to educate them so that they understand the specific skills and qualifications your team is looking for in candidates. Walk them through your hiring plan and prioritization so they know what to expect regarding headcount requests. Ensure they're familiar with your interview guides so they can communicate the process to candidates.
By maintaining good communication with these teams, you can stay up-to-date on the latest industry trends and developments and be sure that your company can attract the best talent.
Develop ongoing relationships with staffing and recruiting firms
There are several reasons why developing solid relationships with staffing and recruiting firms can benefit your organization. The most obvious reason is that these firms can provide you with a steady stream of high-quality candidates for open positions. But beyond that, working with staffing and recruiting firms can also help you to improve your overall hiring process, save time and money, and gain insights into the latest trends in the job market.
To get the most out of these relationships, it's essential to take the time to build strong partnerships with a few select firms that you can trust. These relationships can be a blessing or a curse, depending on how the staffing firm approaches candidate screening.
Blessings:
Have a proven track record of delivering top quality talent
Understand your field and your teams needs deeply
Are efficient with their placements and cut hiring times down
Have a high degree of professionalism and integrity
Curses:
Don't fully understand your field or team needs
Will send you loads of unqualified candidates
The hiring process is slow due to the lack of qualified candidates
Conduct themselves in a shady or unethical manner
Choose your firm wisely, and keep those communication lines open.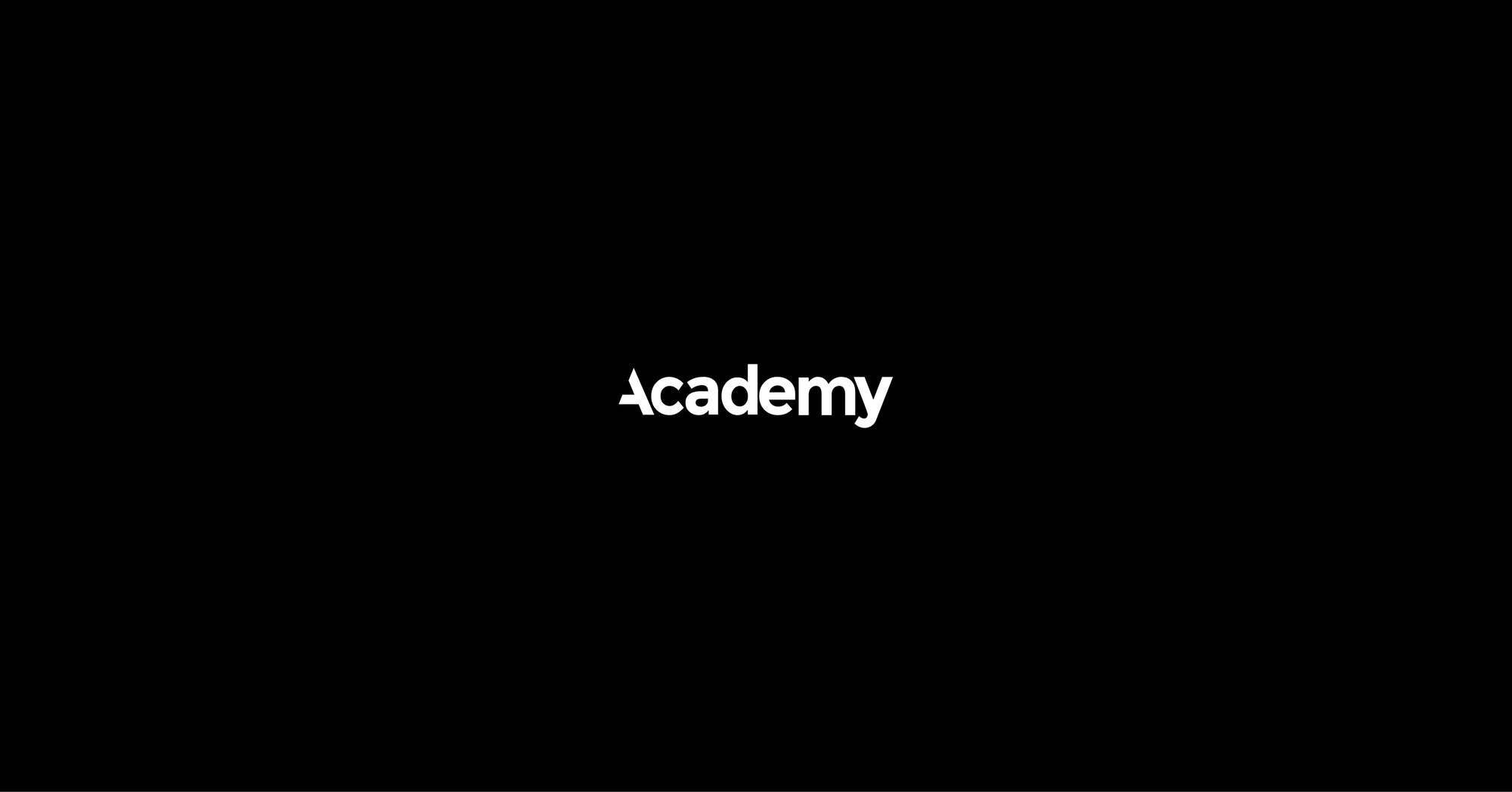 Conclusion
We hope this guide has been helpful on your journey to scaling your UX team. As your team continues to grow you will continue to face new challenges. In doing so be sure you have the right team in place to help you scale. Remember the following tips:
Establish your team values early
Create a clearly defined organization structure and reporting lines
Develop a strong interview process and evaluation criteria
Hire managers first and train them to interview and evaluate talent effectively to scale your hiring practice
Bring in great partners like DesignOps professionals, recruiting teams and external staffing & recruiting firms to help.
At Academy, we "get" it.

When design leaders need help finding a UX professional with a specific skill set, there's no long explanation required. We already get it.
When we meet top UX talent, we're not wasting their time trying to understand what it is they do, exactly. We already get it.
While other staffing and recruiting agencies might need a full education on the nuances between UI and UX design, Academy already has an entire pool of high-quality candidates from across each UX discipline sourced, vetted and ready to go.
Academy founder and CEO Adam Perlis is the former Head of Design/UX at Time Magazine, AKQA and B-REEL, he is an award-winning UX design leader and design-thinking expert with a passion for human-centered design. Under his leadership, the entire Academy team is trained in UX design, research, product management, writing, DesignOps, and strategy. We understand firsthand the ins and outs of the various UX disciplines and how teams can be more successful with the right talent in place.
We can explain the differences between a systems designer and a UI designer if we need to and, more importantly, can distinguish between a strong problem solver and one who isn't quite there yet. These details matter when looking for the best people to drive your business forward and require deep experience in the field with access to top industry leaders.
Our unique approach to finding and vetting the industry's best UX professionals ensures that each candidate who walks through our virtual doors has the experience to support Partner goals while also achieving their own career goals and interests. Every candidate undergoes a portfolio review of their executional work, a behavioral phone screen, and a portfolio presentation so that we're able to understand their strategic approach.
Learn more about who we are and how we can support your team's growth goals.